The Dual Quarterback System
Against a Dual Quarterback System: Jackson Stone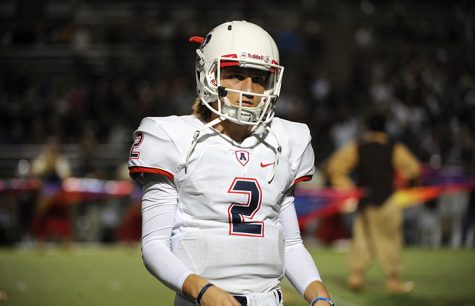 The dual-quarterback system is quite possibly the worst thing that can happen to an offense. The practice of using two quarterbacks to run a team's offense is not a sufficient way to put points on the board. Not only does a quarterback rotation show inconsistency in the offense, but it doesn't allow the receivers or offensive line to build chemistry with their leader. Time and time again a dual-quarterback system has shown to be a vulnerable point. Take last year's Allen team as an example. Allen's offense struggled late in the season with the lack of confidence in the quarterback position, which finally led to the end of a 57-game winning streak.  
When a team needs a clutch drive or an important two-minute drill, they are stuck with the issue of which quarterback to put into the game. The team sets itself up for disaster, as the coach takes the blame when one quarterback fails and the starter loses confidence when he doesn't know what his role on the team is. Not only that, but a quarterback is supposed to be the leader of the team, and when the quarterbacks are switched out on almost every drive like Allen did last year, it doesn't the give the team a leader they need.
When you look at the NFL, the Patriots have Brady, the Packers have Rodgers, the Saints have Brees, but does Allen have Mitchell Jonke or Grant Tisdale? Obviously, Brown commit Mitchell Jonke has received majority of the reps this year, but the fact that Tisdale has come into the game in important moments, especially against Hoover, shows the quarterback position is still uncertain. Allen should stick with Jonke permanently because through four games this year, Jonke has a 55 percent completion rate and a total of eight combined touchdowns. Tisdale, although having less playing time, only has a 34 percent completion rate and a total of three combined touchdowns. Jonke and Tisdale both have one interception, but Jonke has thrown 78 more passes than Tisdale, which clearly shows Jonke's superior command of the offensive system.
Last year, the Seth Green and Jonke rotation ruined the Allen football team when they finally played a skilled opponent. The team was fortunate to make it as far as they did with the dramatic win against DeSoto almost ending their season. In Allen's final game last year, the offense was only able to put up 10 points against Westlake because of Westlake's strong run defense. If Allen struggles in the run game again during this year's playoffs, it could mean disaster for the team because Allen's quarterback situation is less than ideal. Last season, even with the dual quarterback system, Allen was able to survive long enough to make it to the final four because of 4-star (per ESPN) Minnesota commit Seth Green. But this year, backup Grant Tisdale hasn't provided the same impact into the offense like Green did.  
So far, sophomore Grant Tisdale has not proven himself to be a real threat, and I would be weary to insert him into the game when the score is close. Allen does not need a repeat of last year; they should learn from their mistake of using two quarterbacks and should be confident in Jonke's ability to lead the offense deep into the playoffs.
Allen needs to stick with one quarterback and one quarterback only because that's what winning teams do. If Allen's intention is to win the state title, then they should start the same quarterback on every single drive. Let the offense get comfortable with Jonke so they know who to depend on when the game is close. Jonke is a great quarterback with the ability to run as well as sling the deep ball. He is more than capable of leading the Allen to a fourth state title in five years. Allen needs a new leader after last season's heartbreak, and Jonke should be that leader.   
For a Dual Quarterback System: Erik Young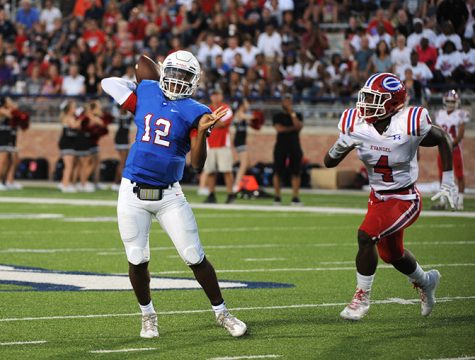 Both Senior Mitchell Jonke and sophomore Grant Tisdale are talented quarterbacks who have a lot to offer to the Allen offense. Although several people have faith that there should be one starting quarterback. Having one quarterback can hold restrictions to the offense.
Mitchell Jonke is a great football player and a newly committed player to Brown University and has shown he can be a leader to the team regardless if they're winning or losing. He has shown that he is a dependable player and falls under the same playing style as Johnny Manziel. He can place a flourishing ball in the receiver's hands and run the ball with a team that feels more satisfactory when he is at quarterback. Last year, then-senior Seth Green, a transfer from East Ridge, Minn., shared about half the field time with Jonke. After an offseason of working hard, Mitchell Jonke has proven that he should be the starter this year.
Coming off a stellar freshman campaign, Grant Tisdale is the backup for Jonke and the heir apparent when Jonke graduates. He has shown that he can be very accurate and even be a threat to a defense with his speed and elusiveness. Moved up for varsity during playoffs as a freshmen. In a big 6A division that Allen is in, you don't see many freshmen or sophomores achieve at that high level of varsity.
I support the dual-quarterback system. It shows that you can have two quarterbacks that will compete at their highest potential and always be ready when they go in. Both Jonke and Tisdale have shown that whenever they go in, they can be a threat to any defense either by throwing the ball or on the ground running. With the both of them rotating, respectively, it can keep them both fresh and rested as the game continues, giving each other time to figure out critical schemes the opposing defense has as well as their strength's and weaknesses. Having two very proficient quarterback is more exceptional than only having one that the whole offense relies on.
About the Writers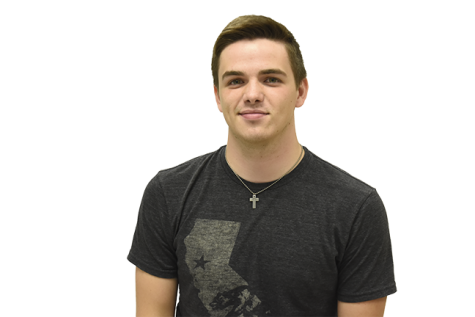 Jackson Stone, Sports editor
Senior Jackson Stone loves sports, Mizzou, taking photos and the show "Breaking Bad." He plans to go to Mizzou to study sports journalism when he graduates.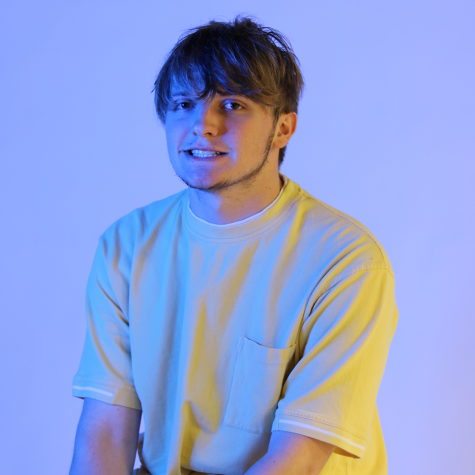 Erik Young, Sports Editor
Senior Erik Young loves watching football, running track and Mexican food. He plans to study Athletic Training at the University Of Texas-Arlington when...