Allen preserves perfect record in road win
Hang on for a minute...we're trying to find some more stories you might like.
In a Thursday night road matchup, the Allen Eagles improved their record to 8-0 in a 59-7 thrashing of the McKinney Lions.
In spite of an interception on the first drive, the Allen offense continued their recent momentum with a rousing performance against McKinney. Quarterbacks Mitchell Jonke and Grant Tisdale combined for 223 total yards and two total touchdowns, and running backs Kirby Bennett and Brock Sturges accounted for 120 yards on offense and three total touchdowns.
"We had one less day of practice [because the game was on a Thursday]," senior offensive lineman Mason Norris said. "But we worked hard the days we did have practice, and we came out here and got the job done."
The Eagle defense continued its dominant ways, only giving up 170 total yards to the Lions' offense and forcing a turnover. The defensive line was the star of the show, only allowing 2.2 yards per carry to the Lions.
"We were just playing our game," junior defensive back TKai Lloyd said. "We know that no one can compete with us when we play our game. We take pride in our defense and we practice hard."
Special teams also played a major role in the final score, as the Eagle special teams unit accounted for 23 points. Sturges took a fake punt for a 53-yard touchdown, Taj Bickham returned a McKinney kickoff for a touchdown, and kicker Michael Ewton was four for four on extra point kicks and was one of two on field goals.
"[Tonight] was a good team win," sophomore quarterback Grant Tisdale said. "Everybody contributed, we all did great, but we still have some things to improve for next week."
Next week the Eagles will take on rival Plano East in Plano on Oct. 28. Stay up with all the action here at The Eagle Angle.

About the Writer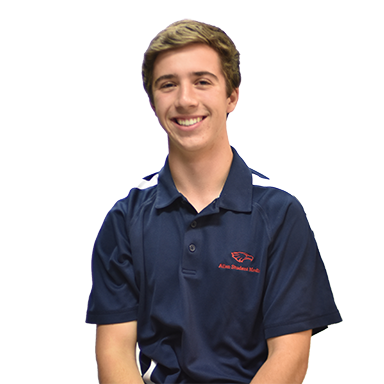 Parker Primrose, Sports editor
Senior Parker Primrose is a huge Denver Broncos fan, has a golden retriever for a brother and loves the movie Forrest Gump. Primrose plans to attend [insert...