Flooded With Troubles
Hang on for a minute...we're trying to find some more stories you might like.
Sept. 26, 2016, was not a day I would've expected something to happen that would change my everyday life. It was pouring rain that morning, but it was 6:30 a.m. and I wasn't at the mental capacity to really think anything of it. I left my house and got into what was then my car, a 2005 Toyota Celica, and drove off to school. Looking back, it was risky to drive my car in the rain because it was fairly close to the ground, but I decided to drive to school anyways, which I soon realized was a poor decision.
Being in band, I always park in the band hall parking lot, which requires me to drive down the road that wraps around the back part of the school. I was approaching that back road, not really alert as the rain had slowed. After driving about halfway down this road, I came across quite possibly the biggest puddle that I have ever seen.
One of the rain drains, the one just past the tennis courts and near the speed bump, had been stopped up by the construction that has been going on near that area. I'm not sure if it was just rocks that had fallen in or the construction crew just blocked it off intentionally, but regardless, there was so much rain the night before, it caused a  giant puddle to form. I wasn't really aware of how deep this puddle was, as it was still dark and it was extremely hard to tell if it was even that deep, but I drove through, and let's just say that was a major mistake.
My car  barely made it through the puddle, and as soon as I had driven through it I knew something was wrong. The engine had sucked in water from the puddle, causing  a cylinder within the engine to lose pressure, which led to engine failure.
My car was totaled.
Although my insurance pulled through for me by  paying off my car, this was no doubt one of the most frustrating situations that I have had to deal with, and it's all because of a puddle.
Being attentive while driving in the rain is extremely important because of the chance of a situation like this happening, so please be alert when making your way to school in the rain and pay attention on the back roads. You don't know what you have until it's gone, and trust me, life without a car made me realize this right away. Pay attention on the roads and stay safe.

About the Writer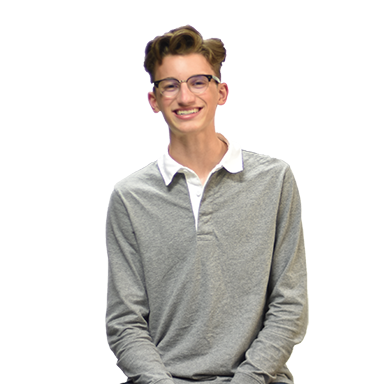 Tate Peterson, Photo editor
Senior Tate Peterson likes photography but will not identify as a photographer, likes fashion and loves his Spotify playlists. He plans on going to school...