Review: 'Remember Us To Life'
After four years of no new content  (save for the theme song of "Orange is the New Black,") Regina Spektor is back with her latest release "Remember Us To Life." The record, which debuted Friday, features her same tender and whimsical piano riffs and lilting melodies that we all know and love.
Spektor has always been known in the indie music scene for her distinct sound, and she hones in on her feminine, orchestral musical point of view in this album. The album is her usual conglomeration of spunky sing-alongs, ballads and social commentary, but every song still feels fresh and interesting. Spektor has always drawn from her economically disadvantaged childhood as an immigrant from the Soviet Union, and that source material is especially present in this album. "The Trapper and the Furrier" is a highlight of the album with dark and dramatic tone and impeccable storytelling.
Spektor's quiet, heart-wrenching ballads are always the shining jewels of her records, and this album's "The Visit" is no exception. The song is like a diary entry; Spektor softly muses about fond memories of an old friend who stops by for a visit. The story and soft sweetness provide an elegant ending to a beautiful, expressive album.
"Remember Us To Life" is another excellent addition to Regina Spektor's discography that any longtime fan can be pleased with, and new fans will find pleasure in the musical and lyrical intricacy. This album is a solid A.
About the Writer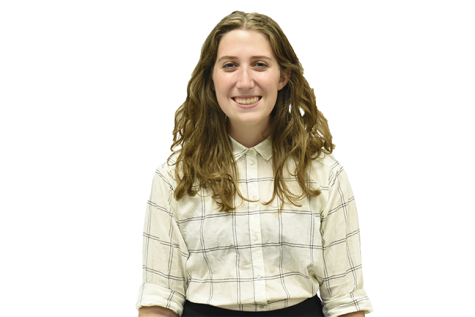 Sara Schleede, Editor-in-chief
Sara Schleede is a senior who enjoys podcasts, sweater tights and visiting museums. She plans to study print and digital journalism in college and then...