Humans of Allen: Neel Aligave
"Going fast is my thing."
Hang on for a minute...we're trying to find some more stories you might like.
"My passion for biking probably came from my dad. A few years ago, he bought a road bike, which is a lot lighter and more aerodynamic in order to cut through the wind. I saw him riding it, and he said 'Hey Neel, let's go ride.'. We did, and I would pedal as fast as I could, but I could never catch up to him, because his road bike was so light and fast. At one point I asked my dad if I could give it a try. He let me, and man, I was hooked. Going fast is my thing. Once I get into the cadence, I'm in the zone, and I just feel unstoppable. When you get into that first rhythm, it feels like everything is going to work out. He eventually upgraded to a newer bike and gave me the old one, so I've been riding that for about a year now. It's not only a good way for me to get exercise, but it relieves all my stress from school. I've also found a bunch of organizations that host charity bike rides. I competed in one last year, the MS 150, where we rode 150 miles over the course of two days to raise funds to support cases of multiple sclerosis. I have another one coming up, the Wish 100, where we'll be riding a hundred kilometers to support Make-A-Wish patients. It's just a good way to give back- it's the thought that I'm benefitting, others are benefitting, and it's just good for everyone."

About the Writer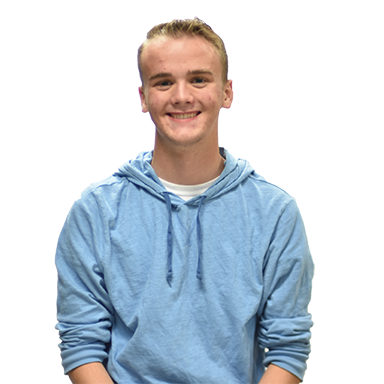 Christian Hinton, News editor
Senior Christian Hinton likes Twitter, comics and outer space. He plans to be the first person of Mars, but if that doesn't work out, he'll settle for...