Review: 'How To Get Away With Murder' Season Three Premiere
Hang on for a minute...we're trying to find some more stories you might like.
The third season of the ABC drama "How To Get Away With Murder" kicked off on Sept. 22, wasting absolutely no time sinking its teeth into the show's dynamic cast. Continuing with the season two finale's cliffhanger, Wes Gibbons' (played by Alfred Enoch) alleged father was assassinated, Frank Delfino (Charlie Weber) shaved his beard and head and disappeared and Annalise Keating (Viola Davis) drove far off into the forest and screamed violently into the night sky. All before the opening sequence.
And it didn't slow down. After the opening scene, we see the Keating five return to the classroom. As the episode chugs on, though, we get glimpses as to what the cast did over the summer. Connor Walsh (Jack Falahee) spent the summer in an inflatable pool with his boyfriend, still loathing Annalise's actions from the previous season. Asher Millstone (Matt McGorry) was snatched from his bougie lifestyle and made into a working man in order to keep attending Middleton, the series' setting, and Laurel Castillo (Karla Souza) retreated to Mexico to spend the hottest months of the year with her family. Save for her father, who's no longer "allowed back" down south. He was revealed to have been working for Annalise for less than legal purposes later in the episode. Meanwhile, notorious good girl Michaela Pratt (Aja Naomi King) was caught drunk and had to be bailed out of  jail by her professor. Yikes.
In line with the previous two, this season has another murder mystery to solve. We're introduced to a covered body throughout the episode, which causes Annalise visible dismay as she weeps in horror. The catch is: we don't know who's under the sheet. And in my opinion, her distress could only be caused by the murder of one of the Keating five. What's troubling is that we'll have to wait  another eight or nine episodes to find out who. I'm going to die waiting.
While providing a captivating and interesting first episode, it addressed a couple of questions we've all had throughout the show. For example, how did the Keating five maintain their great grades that got them to Middleton in the first place, while covering up not one, but two murders? Yeah, they didn't. We also see how students around the university are reacting to the former accusations against Professor Keating. In short, not well. Someone plastered photos of her with the word "KILLER" scrawled in red all around campus.
"How To Get Away With Murder" started out strong,  and it deserves a solid A-. With a peek into our main five's personal lives, a spicy bit of gay relationship drama (Connor, Oliver, please don't do this) and a new, spine-chilling murder to solve, it's easy to see the show hasn't lost its charm and flair in its three-year run.

About the Writer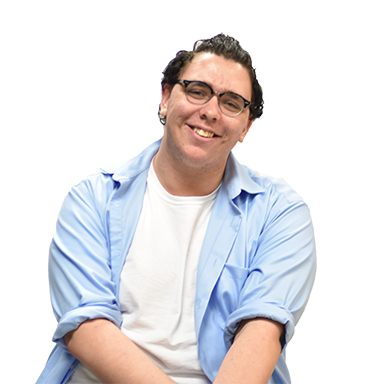 Felix Kalvesmaki, Editor-in-chief
Senior Felix Kalvesmaki likes mangoes, true crime and the band Bleachers. He plans on going to NYU to study journalism and music production.