Alpaca Your Bags: IB Students Spend 10 Days in Peru
Standing in the streets of Lima, Peru, is just a little different from standing in the streets of Dallas, Texas. Here, 3,375 miles away from home, the buildings are all a little bit shorter. The writing on the signs is unreadable. You hear people speaking all around you, but the words are foreign, unfamiliar. The smell of gas from cars is the same, but the smell from the food being sold is completely foreign. And sure, it's the hustle and bustle of a vibrant city, but people act differently around one another here.
That's exactly what IB seniors and graduates experienced this past summer. Jordan Kauffman, IB Spanish teacher, took students on a 10-day trip to the South American country for a once-in-a-lifetime immersive experience.
"There was so much to do, but we were able to pack a lot into those 10 days," senior Mel Mathers said.
With tourist company Explorica, the group participated in activities spanning from hiking the mountains surrounding Peru's Sacred Valley to discovering Peru's history through its museums and ruins.
"We were looking at the mountains and down onto the river and said 'Wow, we are here, we actually get to experience this,'" Mathers said.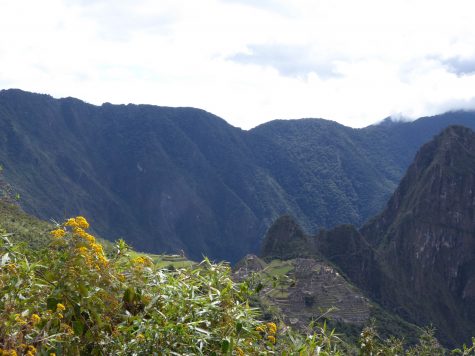 Alongside the iconic mountaintop ruins of Machu Picchu, the group explored the historic Sacsayhuaman and Ollantaytambo sites. After four days of traveling with Explorica, they broke away from the company's program in favor of a more authentic experience in the village of Curahuasi.
"I know a doctor who lives there and works with Native American families in one of the most densely populated areas of the Quechua people in Peru," Kauffman said.
For the last four days, they lived with Dr. Will Caire's family, sharing in their routines at the local Diospi Suyana Hospital.
"It's a hospital specifically for Native Americans, and they end up paying only three or four soles for an office visit, which is like a dollar, a dollar fifty," Kauffman said. "So it's incredibly affordable for them."
In addition, the organization behind the hospital runs a private school to provide education which would otherwise be unavailable to local children. There, senior Arden van Beek, alongside two other students, started an IB CAS (Creativity, Action, Service) project.
"We decided we would do something that was more creative—to start an art exchange," van Beek said. "None of us were in art, but we thought it'd be so cool to see the differences in art between the cultures."
They collected art and supplies from Allen to bring to Peru, asking students the question: What does home mean to you?
"[The students who participated] were super creative, and everything turned out so great and so awesome," van Beek said. "I'm so thankful for everyone who contributed."
Despite the school being on holiday the day of the exchange, students flocked to the school to participate.
"Tons of kids came in," Kauffman said. "They were so excited since they hadn't had art class in a while because their art teacher left."
The IB students held three art classes for the kids and were blown away by the results.
"It was really cool to see their depiction of home and nature, too," van Beek said. "You know here, kids draw the field with flowers, and then maybe a tree—they drew mountains. I thought, this is so awesome."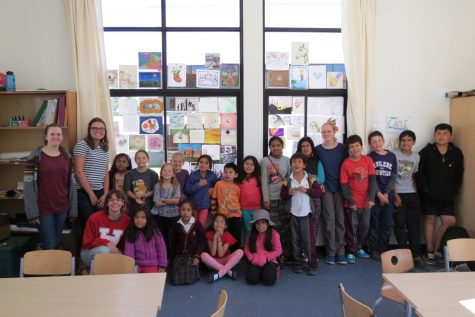 Kauffman encourages students to travel so they are able to broaden their perspectives.
"I think anytime you can get kids in Allen out of Allen, it's very healthy," Kauffman said. "I think every kid in Allen needs to get away from Allen to realize that we are very fortunate for what we have.
According to van Beek and Mathers, the trip was "immersive and rewarding," teaching the IB students about partaking in another culture and appreciating their own.
"We got to learn more about the world, which is what IB is all about," Mathers said, "Making connections with places outside of the [United States]…It just gave us an experience we could never have gotten here."