The Road Less Travelled
Three students' alternative paths after graduation
Graduation day. After four years of standardized tests and extracurriculars, you're finally free. Free to head off to  college or to see the world. To go to work or take a break from working.
While heading to a nearby state or private university to pursue post-secondary education is most often the popular choice among Allen students, there are others who have found unique alternatives for their post high school plans.
Here are three students who have done just that.
Jonathan Moore
Senior Jonathan Moore has enlisted in the Marine Corps and will be leaving for boot camp in San Diego, California, on Aug. 15. He will then go on to Camp Lejeune in North Carolina for combat training.
"[The enlistment process] is a nightmare," Moore said. "You go down to this facility in Dallas and spend about 12 hours there doing medical tests — blood tests, body tests, drug tests. I enlisted as a Combat Engineer, so I build airfields, I build buildings, I build defensive structures."
The decision to enlist was influenced by a desire to be financially secure in the future. Moore plans to attend college after his enlistment to study civil or structural engineering, which is funded by the military as a condition of service.
Certain college credits can be attained just by enlisting, or through specific jobs like Moore's.
"I may be in a two-and-a-half or three-year program in college," Moore said. "And [I have] job security for the first four years, so I don't have to run around with my head cut off looking for a job like other people."
Moore has participated in the ROTC program for the three years that the high school has offered it.
"It was a lot of fun, so long as you do what you're told," Moore said. "It helps you get a sense of what the life is going to be like — marching, rank structure, military history — we covered it in ROTC, so we're going in leagues above someone who doesn't know all of that."
Moore cites his uncle as an inspiration, who served in the Army during the Vietnam War.
"The things that he said were eye-opening [because] not a lot of people know anything about the military," Moore said. "It was cool to find out that it's not just a bunch of crazy, gun-wielding Rambo men. It's just everyday people going out."
The sense of camaraderie offered in the military is another contributing factor to Moore's decision, as well as a desire to do something outside of the norm.
"I didn't want to go the route that a lot of other people take because there are so few people that actually go into the military," Moore said. "I just wouldn't feel good with myself if I did what everyone else is doing."
Payton Esparza
Senior Payton Esparza will be taking a gap year to complete mission work in York, England. She will be leaving at the end of August to speak at schools and help with religious education classes and after-school programs through a church in the area.
"I went to England this summer on a mission trip and we were basically doing what I will be doing next year, except for only a week," Esparza said. "So I got to know some of the gap year people, and then I felt like the Lord was calling me to go and do that next year, instead of go to college like I had planned."
Esparza was planning to attend Dallas Baptist University in the fall, but will now attend in the fall of 2017.
"It was back and forth and then I finally decided to be obedient to the Lord and go next year," Esparza said.
There can be a significant stigma attached to taking a gap year, especially in the United States.
"It's not common in the U.S. to [take a gap year]," Esparza said. "It's more common in other countries to do it. But here's it's more expected that you go to college. I struggled with that a little bit."
While Esparza has plans during her gap year, some students take a break with less direction. College and Career Center Coordinator Kristy Dozier urges students with no definite plans for their gap year to enroll in community college.
"Our recommendation to students who tell us they would like to take a semester or year off and are not entering another type of program is to apply to a community college and take at least one class per semester until they enroll as a full time student," Dozier said. "This helps them to stay connected to education and complete work toward their degree."
At the end of the day, Esparza feels confident in her decision to go overseas.
"Some people have been against it but I feel like I am doing the right thing," Esparza said.
Anna Padilla
Senior Anna Padilla will be attending Franklin University in the fall, the only university in the world to be accredited by the United States and Switzerland. The university is located in the Italian-speaking city of Lugano, Switzerland.
Padilla first discovered the option of going overseas for college at the AHS college fair.
"I was a sophomore when I first heard about it," Padilla said. "[The Franklin University representative] said that she actually went to Allen and then went to Switzerland, and then I realized this was not that out of reach. I really wanted to travel, and I figured it was a good time to do it since I don't have any ties, like a job or marriage or anything like that."
Because Franklin University is an American university, the application process remains relatively standard. Test scores and transcripts are still required to apply.
"So far the only difference is like instead of moving to the next state, I have to get a student visa and renew my passport," Padilla said.
Padilla has not visited the university because of its distant location. When she leaves, she will not be able to come home until winter break, though she will be able to see her step sister who lives in Germany.
"The first time I go will be when classes start," Padilla said. "It makes me really nervous but really excited too. I like diving into something without necessarily being ready."
A major incentive for Padilla is that Franklin University is comprised of all international students, even though it is still an American College.
"It's just people from all over the world," Padilla said. "It's a lot more diverse than I imagined what I would be into, which I am really excited about. I think diversity is a great way to be well-rounded, or become well-rounded later on."
As a planned international relations major, this diverse cultural immersion is exactly what Padilla says she is looking for.
"I think it's really important to care about what's going on outside of your own bubble," Padilla said. "I'm excited that I am going to have the opportunity. I am very fortunate to get to see what other people are living like and see how I can make my impact on the world."
Although going to college in a foreign country is objectively more expensive, the financial setbacks can still be offset with federal aid and scholarships.
"I am still going to get FAFSA because it's an American college," Padilla said. "You can go abroad and still get money. Choosing a college that's not traditional is kind of part of a high-risk, high-reward scenario."
For those struggling with what to do after high school, remember that there are more options than you think.
"Stop by the College and Career Center to see your College and Career Specialist," Dozier said. "We are always here to help students with their college and career planning."
About the Contributors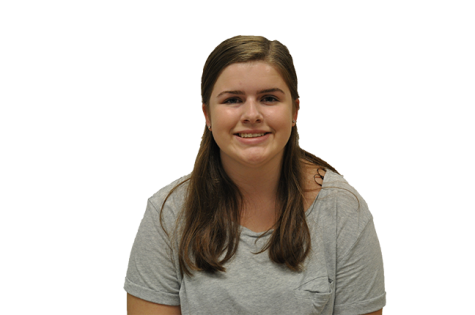 Megan Shankle, Editor-in-chief
Senior Megan Shankle loves superheroes, procedural crime dramas and bookstores. She plans to study English at the University of Texas at Austin when she...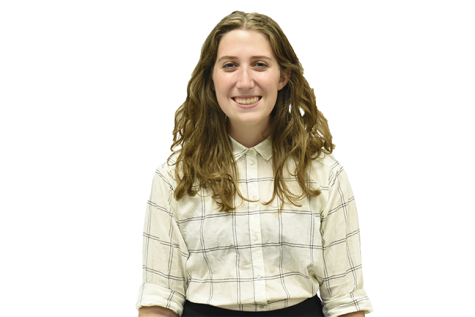 Sara Schleede, Editor-in-chief
Sara Schleede is a senior who enjoys podcasts, sweater tights and visiting museums. She plans to study print and digital journalism in college and then...