Time 100 Recap
Hang on for a minute...we're trying to find some more stories you might like.
Every year, Time Magazine picks 100 people in the world who represent our culture and current world happenings. And while it's a useful and insightful evaluation of our global society, it's easy to understand why many would shrug it off. It's not as big of a deal as the Time Person of the Year, and it doesn't see much coverage from other news websites. So, in case you missed it, here are some of the most striking people on the Time 100.
Katie Ledecky, Olympic athlete – Titan
When we think of Olympic swimmers, we think of Michael Phelps. We think of Ryan Lochte. We think of men diving into the water, hoping for first place. However, among all the male Olympians, there is 19-year-old Katie Ledecky. She's not only a teenage Olympian, she's a good one, too. A gold medal winner and nine-time world champion, Ledecky holds the world records for fastest 400, 800, and 1,500-meter freestyle.
Kendrick Lamar, rapper – Artist
From 2015's "To Pimp a Butterfly" to his performance at this year's Grammy awards, Kendrick Lamar isn't an artist who does things small. "Butterfly" is widely considered to be one of the best rap albums of last year, labeled as "conscious rap" by listeners and critics alike, and overflows with political awareness. He brings a perspective to rap that isn't commonly portrayed, and a beacon of hope to turn the archetype around.
Karlie Kloss, model – Icon
Many know her as a model or Taylor Swift's best friend.  So, when Karlie Kloss left her modeling career to attend university, she sent shockwaves through her following. She hasn't been left in the dust. After being accepted into New York University, Kloss has only made herself even more powerful. With a bright future in computer programming and coding and an advertising deal with Adidas, Karlie Kloss has built herself an empire that has no chance of falling.
Caitlyn Jenner, cultural icon – Pioneer
"Call Me Caitlyn" was trending on Twitter the moment it leaked. Her reveal was a heavily anticipated and scrutinized one, with supporters and aggressors alike spreading her story like wildfire. Things got even more complicated for Caitlyn Jenner after she was given the ESPY Award for Bravery in 2015, after making her transition. Many called her an icon for struggling LGBT+ youth, while others claimed her expensive transition was unrealistic. But no matter which way you see her, Caitlyn Jenner made waves in the world last year, and with her series "I Am Cait" and regular appearances on "Keeping Up With the Kardashians," it's unlikely she'll be out of the public eye any time soon.
Angela Merkel, Chancellor of Germany – Leader
Germany's history hasn't been simple. Just in the past 100 years, they saw massive economic struggle, the Holocaust and the Berlin Wall. However, since 2005, things have been looking up for the country where people can't seem to catch a break. Angela Merkel, who was elected Chancellor five years into the 21st century, has collected a myriad of accolades since her first term. She was voted the most powerful woman in the world by Forbes a record-breaking nine times, named as one of the key players in helping to solve the refugee crisis and also helped save Europe, and therefore the world, from an economic meltdown.
Mark Zuckerberg/Priscilla Chan, business people – Titans
Mark Zuckerberg might as well be a household name. After inventing one of the first social networks, Zuckerberg took his empire further than Facebook. He's been an activist for a variety of causes, including education and ebola relief. However, more recently, he's revealed that he, along with his wife Priscilla Chan, has founded the Chan-Zuckerberg initiative. This company is a charitable organization that will give away up to $1 billion of stocks to "advance human potential and promote equality in areas such as health, education, scientific research and energy."
Oscar Isaac, actor – Artist
"Star Wars" is a classic. It's arguably one of the most iconic series in sci-fi history. However, if the franchise had one problem, it was diversity. So when the series was revived for "The Force Awakens" in 2015, many were beyond pleased to see the Guatemalan Isaac and his black co-star John Boyega take the big screen as two of the film's main characters. Beyond his role in sci-fi, Isaac is a critically acclaimed actor who knows what he wants from a scene and gets it, with his former director noting that he "dug into David Simon and Bill Zorzi's terrific scripts with his teeth and spat the character out."
The Presidential Candidates (Donald Trump, Ted Cruz, Hillary Clinton, Bernie Sanders), politicians – Leaders
The presidential race of 2016 has arguably been one of the most widely discussed of our generation, with no one candidate truly mirroring anything in the other. And while a couple of candidates are falling behind, everyone still has a chance. Donald Trump is the billionaire with a big mouth who doesn't seem to know when to stop talking. Ted Cruz is a more mild, but just as radical candidate, whose main reason for popularity is drawing comparisons to a serial killer. Hillary Clinton is one of the most prominent bids for a woman president in this century, but many people believe she's too double-sided to trust. Bernie Sanders is what many people consider to be America's socialist pot-smoking uncle, but he's got a good grasp on the millennials. It's a race unlike one we've seen before in America, and no matter where it goes, it's sure to be an interesting four years. Scary, but interesting.
UPDATE: Since this article was written, Ted Cruz has dropped out of the presidential race.
Leonardo DiCaprio, actor – Icon
Many know Leonardo DiCaprio as the guy who deserved an Oscar that never got one. Performances in movies like "Titanic" and "Django Unchained" led people to constantly applaud DiCaprio and revolt when he was snuffed for an award. However, at the 88th ceremony in 2016, DiCaprio was finally awarded with an Academy Award, and used his time to discuss and issue relevant to the movie he won it for. DiCaprio spoke with an in-depth passion on global warming, stating "Climate change is real, it is happening right now. It is the most urgent threat facing our entire species, and we need to work collectively together and stop procrastinating. For our children's children, and for those people out there whose voices have been drowned out by the politics of greed."
Lin-Manuel Miranda, musician, playwright – Pioneer
"Hamilton" is probably a name you've heard of by now. Whether you're a fan of the smash hit Broadway musical or you only remember it from their live performance at the Grammys, it's an inventive, unique play, unlike anything Manhattan has seen before. The playwright behind it, Lin-Manuel Miranda, started off with an idea for a concept album, a hip hop record about the life of founding father Alexander Hamilton. After introducing the idea and performing it at the White House Poetry Jam in 2009, Miranda eventually began discussing the idea of turning it into a stage production. "Hamilton" has been praised for its diversity, powerful message and overall individual presence. This distinctive idea, relating the embodiment of rap music to U.S. history, has quickly become a staple, and it's not going anywhere soon.

About the Writer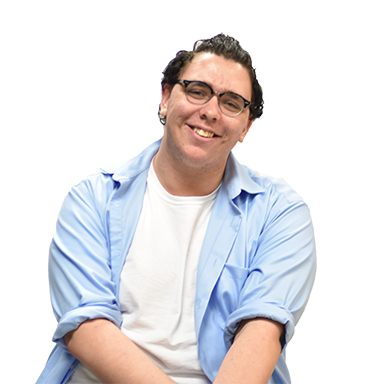 Felix Kalvesmaki, Editor-in-chief
Senior Felix Kalvesmaki likes mangoes, true crime and the band Bleachers. He plans on going to NYU to study journalism and music production.