Felix's Top 10 – Week of 3/1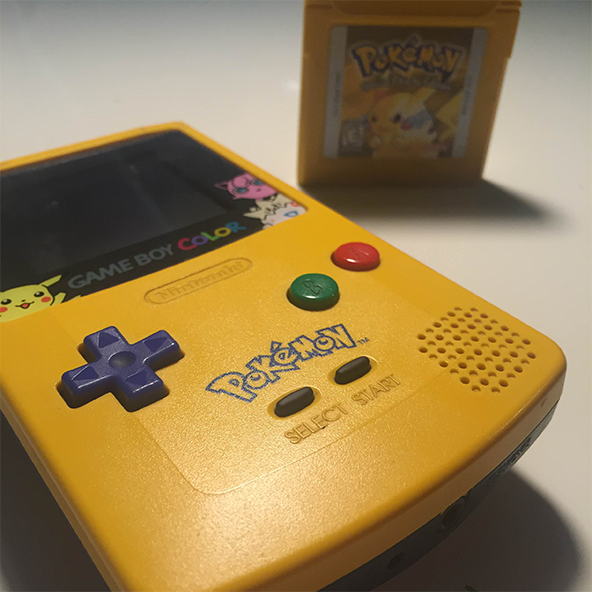 Hang on for a minute...we're trying to find some more stories you might like.
Newborn children, social justice and Pokemon. This week's list is probably one of my most varied yet, and arguably one of the most important. Welcome to Felix's Top 10, let's get started.
#10. Three highly anticipated music videos came out this week from Rihanna, Troye Sivan and Halsey. Rihanna's long-awaited "Work" video, featuring Drake, left her fans screaming for more, and they got it. A second, Hotline-Bling-esque video for the song premiered just after the first. Troye Sivan's video for "YOUTH" pictures Sivan at a house party, silhouetted by colorful lights. Lastly, Halsey's hazy "Colors" video has quite a twist at the end, involving her love interest. Here's a hint, it's not guest star Tyler Posey.
#9. We got the first photo of Saint West, the second child of Kim Kardashian and Kanye West. And here's the thing, he's absolutely adorable. He is. But to see our society squirming for photos of a newborn just sets off a few red flags for me.
#8. Comedian Jus Reign was recently taken aside by airport security and told to take off his turban. He took to Twitter to vent, saying, "after finding absolutely nothing wrong because a turban is just cloth and the whole thing is stupid I ask for a mirror to tie it back again, the agent tells me there are no mirrors and that I can just walk down the terminal to the nearest restroom…without my turban on. FAM WHAT WAS THE POINT IN TAKING ME TO THE PRIVATE ROOM IF U JUST TELL ME TO WALK OUT TO THE NEAREST RESTROOM TO PUT IT BACK ON AGAIN?" And quite honestly, I agree. If you take him into a private room to take it off, why should he have to go out in public to put it back on?
#7. The 1975 dropped their newest album, "I like it when you sleep, for you are so beautiful yet so unaware of it," and to make a long story short, it's really good. Exceptionally good, to be honest. Read my review on it here.
#6. I realize I'm supposed to remain relatively collected in these columns, but here's the thing. I really, really love Pokemon. Nintendo re-released their original series games on Feb. 27, just after announcing that they'd be releasing two new games in the holiday season. I'm seriously going to die. There's so much to play. Help me.
#5. Netflix released trailers for second seasons of two beloved series this week: "Daredevil" and "Unbreakable Kimmy Schmidt." "Daredevil" is set to premiere in March, while "Kimmy Schmidt" will return sometime this spring. I'm beginning to feel like Netflix is the only good source for interesting TV anymore.
#4. Remember when I said I wouldn't be putting Kanye on another list? Yeah, well, that was before he decided to announce ANOTHER album. This man is exhausting, but he's a pop culture kingpin. That means that when he announces his second album of the year, set to release this summer, I'm obligated as your pop culture informant to tell you about it.
#3. You all know what Damn Daniel is at this point. I really don't want to talk about it. It's just not funny. If you live under a rock, you can find the original video here.
#2. Guess what? Leo finally won his Oscar. At the Oscars ceremony on Feb. 28, the man finally got his well-deserved Best Actor award for "The Revenant", and followed it with a lengthy, politically charged speech on global warming. And honestly, good for him. Finally. I love Leo as much as the next guy, but it got REALLY annoying to hear everyone whine about him not winning an Academy Award for movies that probably weren't even good enough to be nominated. "Inception?" Really?
#1. So, I get I'm usually supposed to be witty or funny or whatever when it comes to these, but we have to talk about something serious for our final list item today. On Feb. 19, Kesha was ruled in a preliminary hearing that she would not be able to get out of her contract with her alleged abuser, producer Dr. Luke. Celebrities including Taylor Swift, who donated $250,000 toward her cause, and Lady Gaga, a survivor of sexual assault, poured out their support for her, causing the hashtag #FreeKesha to trend for days afterwards. And this isn't a joke, guys. Kesha claims she developed an eating disorder due to Dr. Luke's harassment. In these times, it's very important to give attention to a cause like this, because it sparks discussion in our society. It sparks open-ended conversation about important topics. And we must remember that it is never the victim's fault. #FreeKesha.

About the Writer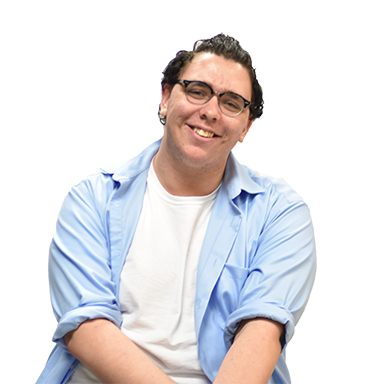 Felix Kalvesmaki, Editor-in-chief
Senior Felix Kalvesmaki likes mangoes, true crime and the band Bleachers. He plans on going to NYU to study journalism and music production.