Beat of my Heart
Heart disease and its impact on Allen
February was National Heart Month. With one year of exception, heart disease has been the leading cause of death in Texas since 1979. No longer an adult-only issue, heart health has become increasingly problematic for American children. The topic of heart disease in Allen is prevalent through programs to raise awareness as well as the students it affects on a daily basis.
The schools
The Jump Rope for Heart and Hoops for Heart programs annually visit Allen ISD elementary schools and teach students about heart health. They fundraise money for the American Heart Association through sponsorships collected by students. Starting this year, Allen middle schools are getting involved as well by adopting the Hoops for Heart program.
Youth marketing member Lisa Jackson has worked for two years with the American Heart Association's Jump Rope for Heart and Hoops for Heart programs since retiring from her job as a physical education teacher in Richardson ISD.
"We like to teach kids at a young age to really get involved in this organization because down the road it may help them as they become adults," Jackson said.
Jackson works from January to May teaching jump rope lessons and hosts kick-off events at various schools. In addition, she travels to different schools to teach students about "Five for Life," a fundraiser which offers information about healthy living while collecting money for research and families in need of heart care or surgeries.
Through "Five for Life," students learn the importance of incorporating fruits and vegetables into their diets, maintaining an active lifestyle through 30 minutes of exercise per day and living tobacco-free. With each lesson they learn, the students can gain sponsorships and earn a toy prize called a Lifesaver puppy.
"The kids are learning a lot about healthy lifestyles and that's really the bottom line of the whole program," Jackson said.
According to Jackson, it is never too soon for children to learn about how to be heart healthy, and conscientious parents can help ingrain that lesson.
"The main thing is the home and school connection so that the parents, kids, teachers and all of the people in the American Heart Association can get on the same page together and work together for everyone to have a healthy lifestyle," Jackson said.
The students
With 400 heart surgeries a year done on children with heart defects in Dallas alone, heart issues affect many young people.
Senior Mei Yi Tan was born with a missing heart valve. She and her parents moved from Malaysia to the United States to receive high quality medical care. Tan had heart surgery when she was 4.
"I definitely from a young age was recommended not to be athletic because it's hard for oxygen to transport throughout my body," Tan said. "I'm a lot weaker than other people my age."
A weakened pulmonary artery as a result of high blood pressure means that Tan will most likely have another surgery at a later point in her life. In the meantime, she goes to Children's Hospital in Dallas for annual scans and check-ups.
"Of course at first my parents freaked out. They had no experience with this," Tan said. "Over the years it just became something routine that I visit the cardiologist to get an MRI scan every summer."
Senior Cortney Smith went to the emergency room in 2013 with abnormally high blood pressure. After several tests, she learned that she has three heart defects: a coarctation of the descending aorta, an inflated ascending aorta and a bicuspid aortic valve.
"I'm still shaking whenever I talk about it but it's something I have to live with my whole life, but I'm not letting it slow me down," Smith said.
Smith has had these issues, which are common among premature newborns, since birth, but it wasn't until high school that the problems became more prevalent. Fifteen years of overwork tired Smith's heart, and she lost feeling in her legs, which prompted her first hospital visit.
"My parents were really upset with my doctor growing up for not catching it because he just wrote off so many things, and I don't think any of us have really gotten over that," Smith said.
The late discovery worsened the issue; Smith said that "it would have taken nothing at all" to fix it if the defects were properly realized at birth.
In October of 2013, Smith had surgery to add a stint in her descending aorta, which was nearly 17 millimeters smaller than the average. She will require other surgeries at a future time as her ascending aorta continues to increase in size.
After her surgery, Smith started to experience problems with anxiety and depression, and, conequently, she spent the remainder of her first semester of sophomore year participating in home bound schooling.
"I guess I just saw the world around me going on, and I was like, 'I'm not normal,'" Smith said. "It kind of hit me hard."
Smith has had to make some lifestyle changes since her diagnosis and surgery. She takes medication daily and is instructed to not drink caffeine or take part in grueling physical activity.
"I have to work harder to keep in shape because it does take so much for my heart to work, but I can do pretty much anything," Smith said. "The hard part is just believing I can: that my heart is fine now."
Through her struggles, Smith said she has gained a new appreciation for her loved ones and her Christian faith.
"I wouldn't change what I've gone through because it's made me stronger in every way," Smith said. "I just wish I didn't have to put my family through it."
About the Writer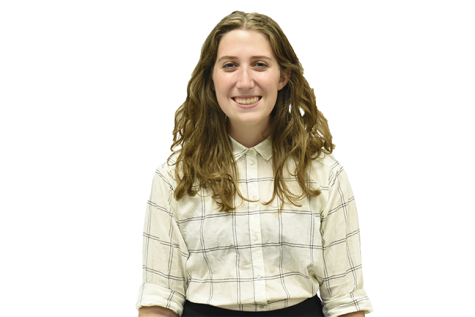 Sara Schleede, Editor-in-chief
Sara Schleede is a senior who enjoys podcasts, sweater tights and visiting museums. She plans to study print and digital journalism in college and then...