Felix's Top 10 – Week of 2/22
Hang on for a minute...we're trying to find some more stories you might like.
Pop culture can be a lot of things. It can be wealthy socialites with a TV show for the sake of it. It can be a famed book series coming back to life. It can be how our favorite tech company is taking a stance on a hot-button issue. This one is quite a mixed bag. Welcome back to Felix's Top Ten. Let's get started.
#10. "The Purge" is getting a third movie. The newest trailer for the movie, coming out fittingly on July 4, seems to hint at a politically charged film. I'm actually slightly interested to see if this series will be able to redeem itself with this installment.
#9. Kendall and Kylie Jenner recently dropped a game on the App Store, following in the footsteps of older sister Kim Kardashian. Seriously, though, this game looks…shockingly similar.
#8. The first political caucus in Iowa went down, with Hillary Clinton essentially tying with Bernie Sanders, and Ted Cruz winning against Donald Trump by a narrow margin of three percent. The fact that Trump got 24 percent of the votes in the first place chills me to my very soul. To keep you updated, Sanders and Trump won New Hampshire, a major primary, and Trump and Clinton won the Nevada primary.
#7. In response to the San Bernardino shooting back in 2015, Apple recently told the FBI that they refuse to develop anything that would allow a back door into their security systems, ensuring the user's privacy at all times. One of the assailants phones is now considered evidence in the case, which is what led the FBI to ask Apple for this development. This is really conflicting. On one level, privacy for all. But on another level, this could potentially lead to more of their alleged ISIS affiliants. But fear not, your camera roll full of embarrassing photos is safe. For now.
#6. Kanye West has been on this list for all three Top Tens I've published this year, and I promise this will be the last time. After several name changes, additions and subtractions of many tracks and just about every other roadblock you can think of, he finally dropped his long-awaited LP "The Life of Pablo." And he released it on Tidal, also known as Jay-Z's own music service. And it's only on Tidal. It's like he's asking this album to flop. He's also apparently $53 million in debt. And publicly begged Mark Zuckerburg for help. Yes. The owner of Facebook. I'm sad to see what a mess his life has seemingly become.
#5. Deadpool finally hit theaters on Feb. 12 and blew the box office out of the water. The superhero movie, starring Ryan Reynolds, focuses around a snarky assassin-turned-superhero, one of Marvel's lesser known franchises. Having read a few of the comics, Deadpool is my favorite superhero. I literally love him to death. I still haven't seen the movie, but I know it's my favorite thing Marvel has ever done. It just is.
#4. Harry Potter is getting an eighth installment. This is not a drill. This isn't even a publishing company splitting up the Deathly Hallows to fill space. WE ARE GETTING AN 8TH HARRY POTTER BOOK. The book will essentially focus around the forthcoming play, "Harry Potter and the Cursed Child," and tell the story of what happened after Harry, Ron and Hermione left Hogwarts. However, not everyone's too excited. Read Jr. Managing Editor Sara Schleede's column on the newest book's reveal here.
#3. Super Bowl Sunday brought us a lot of entertainment. Lady Gaga dazzled us with the national anthem, Coldplay, Bruno Mars and Queen Bey slayed all of us in a beautiful halftime show and every single overconfident Panthers fan was proven wrong. We didn't see Cam Newton dab during the Superbowl, but we did see him cry. Do I sound snarky? Maybe it's because no one believed the Broncos could win. And then they did. No shade. But shade.
#2. Taylor Swift won. Most other people lost. The Grammys came and went, with stunning performances by Kendrick Lamar, Adele and a show-stopping tribute to David Bowie, performed by Lady Gaga. I'm personally more of an Oscars fan, myself, but the Academy put on a wonderful show this year.
#1. The world stopped turning. Men, women and children around the world gazed upon the newfound, and yet all too familiar, glory of the return of an icon. Beyonce has returned. Queen Bey dropped her new song "Formation," with a corresponding video, promoting the Black Lives Matter movement and empowering features black people would typically be attacked for in the lyrics, "I like my baby hair with baby hair and afros, I like my negro nose with Jackson 5 nostrils." She performed the song at Super Bowl 50, announced a world tour and…has yet to announce an album. I'm constantly waiting. She's keeping me in suspense. Why does Beyonce like to see me suffer?

About the Writer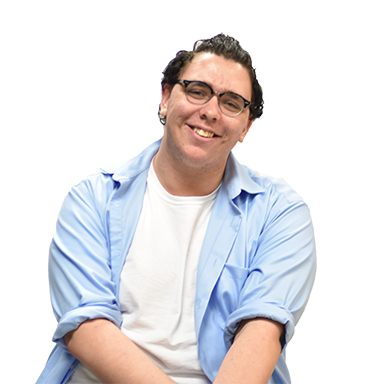 Felix Kalvesmaki, Editor-in-chief
Senior Felix Kalvesmaki likes mangoes, true crime and the band Bleachers. He plans on going to NYU to study journalism and music production.