Felix's Top 10 – Week of 2/8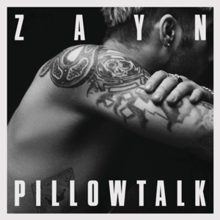 Hang on for a minute...we're trying to find some more stories you might like.
As the first month of 2016 comes to an end, we've already seen plenty of petty drama and miscommunication causing a much bigger mess than necessary. If January was this interesting, I can't even imagine what the rest of the year has in store.
#10. Kristen Stewart was recently under fire after being misinterpreted in her comments about Hollywood's diversity problem. In a Variety magazine interview,  Stewart made comments on gender equality that were misconstrued and believed to be slamming the #OscarsSoWhite movement. "Instead of sitting around and complaining about that, do something," she said. "Go write something, go do something." This was perceived to be bashing those who are tweeting or talking about it, rather than making some big, industry-changing movement. To be honest, I'm kind of baffled as to exactly how a journalist could mess up this badly.
#9. Sia recently released her seventh album "This is Acting:" a compilation of rejected songs she wrote for other artists. The list includes Adele and Beyonce, and it's an interesting listen when that's kept in mind. Read the Eagle Angle's review on it here.
#8. The cast of the classic "High School Musical" reunited for a special on Disney Channel, which aired the movie in honor of the 10-year anniversary. I'd like to point out that I am deeply, personally offended by Zac Efron not attending, and I will be awaiting his apology whenever he's ready.
#7. Rapper B.o.B has recently been in headlines after making claims that the Earth is flat and arguing with astrophysicist Neil DeGrasse Tyson over the realistic probabilities of this theory. B.o.B also questioned if Tyson was a "mason," basically a member of a secret society bent on destroying the world. After B.o.B released a track on Soundcloud slamming Tyson, Tyson's nephew made a rebuttal representing the astrophysicist. By the way, yes, you're reading all of this correctly. This is real. I wish I could be making this up.
#6. Rihanna finally dropped her highly anticipated eighth album "ANTI" rather suddenly, after releasing the first single featuring Drake just days before. Quick question, though. If Rihanna got her album out, will Frank Ocean soon come back from the dead?
#5. After 14 years without new content, "The X-Files" is back from the dead. On Jan. 24, the series reboot kicked off with episode one of six. The second premiered on the 25th, and the rest will air on Feb. 1, 8, 15 and 22, respectively. Can someone tell me why Gillian Anderson looks just as good after 20 years? Can I get an explanation? I mean, sure, her character Dana Scully is rumored to be immortal, but is Anderson immortal too?
#4. Louis Tomlinson's ex-girlfriend gave birth to baby boy Freddie this past week, making the One Direction member a dad. I feel like I'm the only one that kind of shrugged this off as a rumor. I was…very surprised when I heard that this genuinely happened.
#3. Glenn Frey, lead guitarist of the Eagles, passed on Jan. 18. The band behind "Hotel California" hasn't put out a studio album since 2007, but were on tour most recently in 2013.
#2. Kanye West and Wiz Khalifa recently went at it on Twitter, after Khalifa allegedly made a remark about Kim Kardashian using her initials. West went on a 17 tweet tangent slamming Khalifa, claiming he not only owns his child, but that he is Khalifa's "OG," or "original gangster," "and will be respected as such." I'm surprised that he didn't start this off with an MLA heading.
#1. Zayn Malik released his debut single "Pillowtalk" on Jan. 29, blowing everything else in existence out of the water. Malik also plans on releasing his first solo album, "Mind of Mine," on March 25, also known as the day he left One Direction. That's honestly the most petty thing I have ever heard of. Who gave him the right? Who?

About the Writer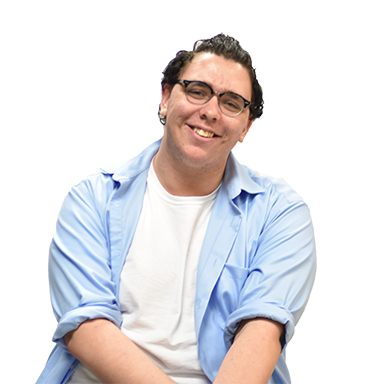 Felix Kalvesmaki, Editor-in-chief
Senior Felix Kalvesmaki likes mangoes, true crime and the band Bleachers. He plans on going to NYU to study journalism and music production.