An Officer's Honor
Community fundraises for retired SRO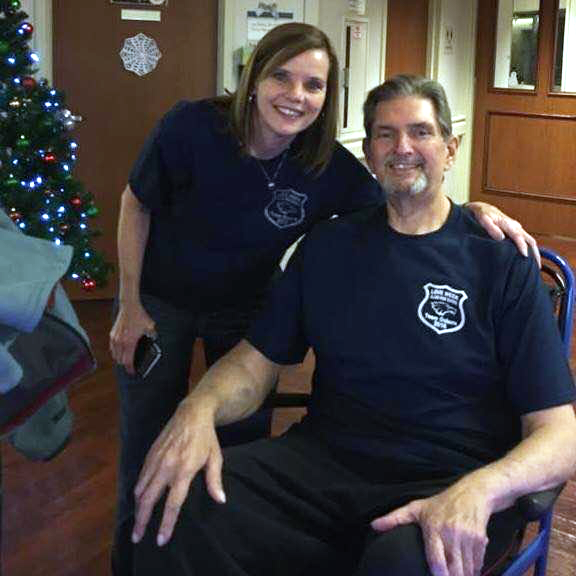 One minute you're caught up in the chaos of the holiday season, shopping for Christmas presents. The next minute, you're frantically racing to the hospital, hoping to arrive before your opportunity for a life-altering transplant passes. Another minute and you've been given a new lease on life, and the community you call home is celebrating and fundraising, just for you.
"I was really stunned. I feel like there's people out there that are more deserving than I am," retired Sgt. Carl Osburn said about his Love Week nomination.
Love Week is a fundraising event hosted by the IB program to raise money for a community member in need. Carl, who was diagnosed with nonalcoholic cirrhosis of the liver in 2010 and received a liver transplant this past winter, is this year's recipient.
"[Love Week] gives great support to a community member and allows the Allen Independent School District to come together for one single cause that they're all supporting," IB English teacher and Love Week coordinator Deborah Vernon said.
Now in its 36th year, Love Week aims to collect money to support a recipient, often with medical needs, who is chosen from public nominations.
Events include a Dallas Sidekicks Game on Jan. 30 at Allen Event Center and "Cars for a Cause," which will take place Feb. 13 in front of the high school. Shirts and buttons are also sold to fundraise and can be purchased in The Eagle Edge.
"I think Love Week is really important because there are just so many people in our community who I think could be helped," senior and Love Week co-chair Maddie Schafer said. "I think to really make it about one person and highlight one special person makes it feel more personal. It gives a name and face."
Carl worked as an Allen police officer for 27 years and a student resource officer (SRO) for 17 years before retiring in 2011. It was Carl who started the SRO program in Allen and developed it into a national award-winning organization.
"I think this year is really special because Officer Osburn is so Allen High School-oriented," Schafer said. "So this year we can really get the support from everyone."
IB seniors have been preparing for Love Week since September and are assigned into different committees to plan and perfect details. "Cars for a Cause" involves face painting, musical performances, a silent auction and a bake sale. The primary event of the day is a car show to honor Carl's love for antique cars.
"I don't care what I have to do, I'm going to be there," Carl said. "Nothing is going to keep me away from it."
Carl received a liver transplant Dec. 19 after traveling up and down the transplant list for five years. Since then, Carl and wife Linda Osburn's appreciation for organ donations has deepened.
"We pray daily not only for the transplant [that came] through but also for the donor and for the family of the donor," Linda said. "They were mourning the death of a loved one while we're rejoicing the gift of life that we were given for him."
Linda is the House 100 secretary and has been working at the school for 18 years. She first heard of the nomination and unanimous decision to make him the recipient through Vernon.
"We feel so blessed that the whole community is involved in the support of him," Linda said. "It's just very humbling."
Carl is similarly softened by the support he's experiencing through Love Week.
"It's been real emotional and I'm really touched by it," Carl said. "When I was in the schools it was more of a family to me than anything else really. And now their support is even more than it was before, and it's sometimes hard for me to understand why."
About the Writer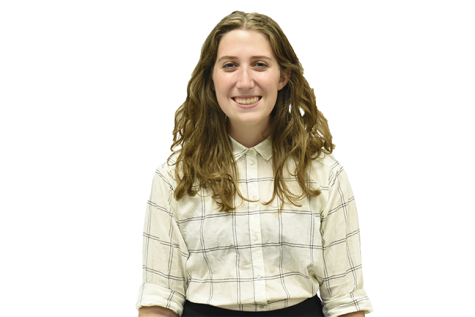 Sara Schleede, Editor-in-chief
Sara Schleede is a senior who enjoys podcasts, sweater tights and visiting museums. She plans to study print and digital journalism in college and then...