Lady Eagles Fend off Hebron Hawks in District Game
Hang on for a minute...we're trying to find some more stories you might like.
The Lady Eagles came into Friday night's game in need of a victory to continue to improve on their playoff possibilities. The team advanced one step closer into the postseason with a 44-36 win against the Lewisville Farmers Friday Night.
"We're still neck and neck in the playoff run currently, it just depends on what Plano East does," Coach Rucker said on the status of the team's playoff hopes.. "If they happen to lose somewhere along the way, then our chances are much better."
Tonight's game was a defensive showcase for both teams, as exhibited early on by Allen not allowing a single point for the first three minutes of the game.
Allen set the pace for the game early, as the defense was displaying their talent by rarely allowing the Farmers in the paint, and fierce play by Nyah Green by adding in a couple of blocks helped the Eagles out. The score at the end of the first quarter was 12-7 Allen. As for the second quarter, the game was still being played at the same pace, as Allen continued to dominate the lead. The Lady Eagles led 22-14 at the end of the half because they had many good defensive plays, forcing multiple turnovers and blocks in the paint.
The second half didn't start off in Allen's favor, as the offensive momentum present throughout the first half was not there and the Lady Eagles let the lead slip. Lewisville caught up with Allen and tied the game at one point, but they were never able to take the lead. Allen eventually pulled away from the Farmers, and a big reason for this was two stellar offensive performances by Nyah Green and De'Anira Moore. Green finished the game 21 points, while Moore finished the night with 14 points of her own.
The Lady Eagles will take on a district opponent, The Hebron Hawks next Tuesday.

About the Writer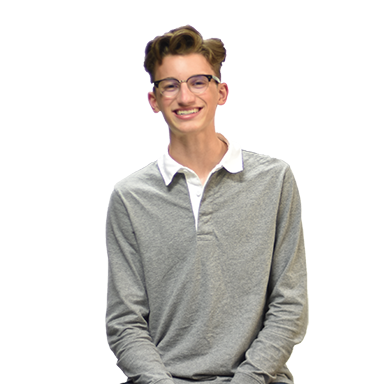 Tate Peterson, Photo editor
Senior Tate Peterson likes photography but will not identify as a photographer, likes fashion and loves his Spotify playlists. He plans on going to school...