Felix's Top 10 – Week of 1/11
Hang on for a minute...we're trying to find some more stories you might like.
The first two weeks of the year didn't give a wonderful start. With how things are going, I'm a bit scared for how it'll go for the rest of the year. Let's get started.
#10. Panic! At The Disco released their fifth album, "Death of a Bachelor," on Jan. 15, marking their first since lead singer Brendon Urie essentially went solo with the project. It shows. It really, really shows. Read the Eagle Angle's review on it here.
#9. The Internet went wild about a supposed confirmation of a "Friends" reunion. Many people didn't seem to read that the main idea is that all six cast members would simply be on the same program, a special for a TV director involved with 15 episodes of the series. I don't even think they'll be playing their characters from the 10-year long series. I almost screamed in class over a fake reunion. CHECK YOUR FACTS.
#8. The first GOP debate of 2016 aired on Jan. 14. It got messy. Honestly, Donald Trump and Ted Cruz probably spent more time debating the other's eligibility and "New York values" than the actual issues the moderators were bringing up. Yes, that's right. Instead of discussing their possible economic policies or what to do about immigration, Trump attacked Cruz's ability to legally take office, and Cruz claimed "Not a lot of conservatives come out of Manhattan." I'm very scared for the future of our country.
#7. Jennifer Lawrence is quickly becoming one of my least favorite celebrities. At the Golden Globes, Lawrence harassed a Spanish-speaking reporter trying to translate his question into English, claiming, "You can't live your entire life behind your phone, bro." When the reporter tried to ask the question once again, revolving around the Oscars, she continued to humiliate him, saying, "We're at the Golden Globes. If you got off your phone, you would know that." I really wish she would just drop the "relatable teenage girl" act. It was tolerable in 2012. It's flat-out annoying now.
#6. It's that time of year again. The Oscar nominations have come through, and aside from the emotions from "Inside Out," they're mostly white. This prompted the revival of the "#OscarsSoWhite" hashtag, and led to the mainstream media once again questioning the credibility of the Academy. And, honestly, it doesn't look like it's going to get better for them. I just hope the exclusion of people of color on these award shows is finally acknowledged, considering this seems to be a recurring theme.
#5. Kanye West finally announced a release date for his newest album "Swish," setting the beginning of Yeezy season as Feb. 11, 2016. This will be his first LP since 2013's "Yeezus." I've been a bit hot and cold on him, but I can't say "Yeezy Yeezy Yeezy just jumped over Jumpman" hasn't been stuck in my head for a bit.
#4. The Powerball jackpot reached a high of $1.5 billion in the first two weeks of the year, with multiple winners, claiming the enormous cash prize. The phrase "Powerball" was trending on Twitter on and off since the jackpot began to grow, and all the lucky recipients of the winning tickets are still unknown to us. The previous highest jackpot in history, by the way? $587.5 million. That's just a bit more than half of this jackpot.
#3. President Obama's final State of the Union address took place on Jan. 12, in which he discussed not only his plans for the last year he'll have as leader of the free world, but his plans for standing behind the American public every second afterwards. I'll be honest, after hearing some of what he had to say, I almost cried. I'll miss Barack so much.
#2. We lost a couple people last week. For one thing, Alan Rickman, most well known for playing Hans Gruber in "Die Hard" and Severus Snape in the "Harry Potter" film series, passed on Jan. 14 after a battle against cancer. I was going to watch a couple of the movies to mourn. But I cried before I could get through "Sorcerer's Stone."
#1. Snape wasn't the only icon we lost last week. On Jan. 10, we also lost music icon David Bowie to an 18-month battle with cancer. His final album "Blackstar," and accompanying music video for "Lazarus," were said to be parting gifts and memos to fans, with Bowie asking not to mourn for his passing. I wasn't the biggest Bowie fan, but to be honest, this still hit me hard. However, in loss of icons, we can just hold hope for future generations.

About the Writer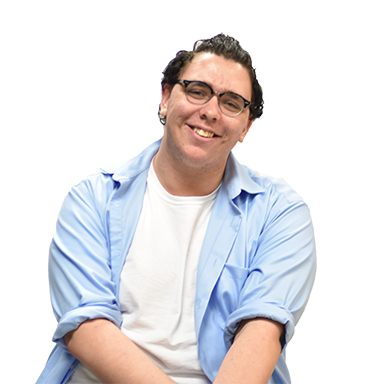 Felix Kalvesmaki, Editor-in-chief
Senior Felix Kalvesmaki likes mangoes, true crime and the band Bleachers. He plans on going to NYU to study journalism and music production.