Terry Gambill Announced as Head Coach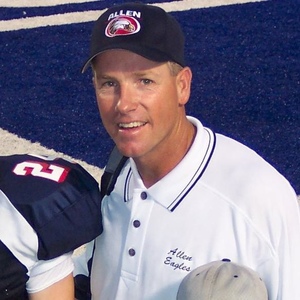 Hang on for a minute...we're trying to find some more stories you might like.
This past Monday, Allen ISD announced that Terry Gambill would become the new head coach of the Allen high school football team. He will replace coach Tom Westerberg, who left to become the head coach and athletic director at Barbers Hill High School after being the head coach at Allen for 12 years.
Gambill, who coached in Allen for nine years as an assistant coach, comes to back to Allen after going 68-13 over the past six years as the head coach of the Midway High School football team in Waco. During his time as head coach, Midway appeared in the 4A Division I state finals in 2011, the 5A Division II state quarterfinals in 2012, and the regional semifinals in 2010, 2014 and 2015.
"To be able to come back and work for the school district, Dr. Hindt and Steve Williams, who wouldn't want that opportunity?" Gambill said. "And then to be involved in a community like Allen, that's second to none. It's a dream. When I was here for nine years, if this opportunity presented itself, I knew that I would be after it."
The Allen Eagles are coming off a four-year stretch that included three state championships and a 57-game win streak. With high expectations every year, Gambill says he is prepared for the challenge.
"I don't look at it as pressure," Gambill said. "People talk about pressure, but to me it's about how you prepare. If you're prepared, you're going to be successful. So I don't look at it as pressure, I look at it as an opportunity to be great."
Gambill said coaching at Midway has made him very prepared to be the head coach at Allen, as it helped him learn how to develop a program. Midway had a combined record of 42-25 during the six seasons before they hired Gambill, who after being hired then led the team to an improved record of 68-13.
"When I went to Midway it was a good program, and we made it into a great program," Gambill said. "I'm really prepared for this, I know what it's going to take, and at the same time I'll be here early, and I'll leave late. It's all about the work ethic. More important it's all about these kids out here, these young men. They're going to be my first priority."
Many Allen Eagle football fans have already put their full faith behind the new head coach, evidenced by the praise given by long-time fan Chris Tripucka.
"Coach Gambill is certainly a coach with an excellent reputation," Tripucka said. "I think that he'll do a good job and I don't think we'll miss a beat here at Allen. I think things will continue to be a good program every year and hopefully win a few more state championships."
With next season's opening kickoff seven months away, there's still plenty of time before Gambill takes the field. But despite the city not seeing what Gambill has to offer as the head coach yet, Tripucka says the city is already offering him their full support.
"Everyone that we've spoken to here are all very excited to see what he has to offer," Tripucka said. "The city is 100 percent behind him."

About the Writer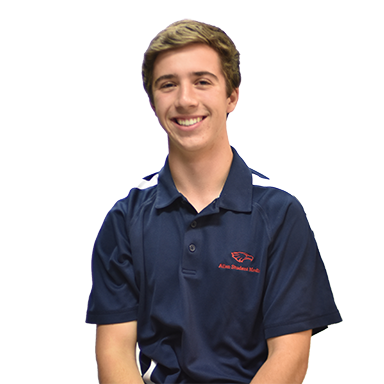 Parker Primrose, Sports editor
Senior Parker Primrose is a huge Denver Broncos fan, has a golden retriever for a brother and loves the movie Forrest Gump. Primrose plans to attend [insert...