Felix's Top 10 – The Year of 2015
Hang on for a minute...we're trying to find some more stories you might like.
2015 was a dynamic year. We had ups, we had downs. We had a lot of downs. A lot. Too many to count. Really. A lot of downs. But let's try not to focus on the downs. 2015 was a dynamic year, and today, I'll be giving you a recap of the ten most significant events in pop culture in 2015.
#10. This year started off with something wonderful. On January 1, 2015, "Friends" finally came to Netflix. And if you don't know what "Friends" is, I can't help you at this point. This basically was a constant throughout my whole year. I already owned all ten season on iTunes, but I think this series was even more relevant this year for me, because it was always sitting in my Netflix history. I rewatched this series at least three times this year, people. I have a problem.
#9. To be honest, I never understood why someone thought "Deflategate" would be a good name for something as serious as cheating in one of the most world-renowned sports leagues in the world. But, nonetheless, we saw this god-forsaken phrase trend on Twitter more than once this year. The scandal itself, focusing around the NFL's  New England Patriots coming under fire for allegedly deflating a football during a game. I don't keep up much with sports, if you couldn't tell by the content of these Top 10s, but I heard my parents throw around the word "cheater" a lot. No shade. But shade.
#8. Typically, anything Taylor Swift does would probably place her at the top of this list, but there's plenty of more relevant stuff to go over. Nonetheless, her 1989 World Tour is impressive, with 70 scheduled shows across the globe, and bringing out probably just as many musical guests. Whether it was The Weeknd, Mick Jagger or Lisa Kudrow (she performed Smelly Cat, from "Friends") Swift really pulled out a star-studded guest list for this tour. She's arguably getting too powerful.
#7. We really thought we'd seen Miley Cyrus do it all. We really did. But, no, sadly, we hadn't. This year, at the VMAs, we saw her do so, so many things. She supported Donald Trump, she wore those disgusting, appropriative dreadlocks, and dear God, we get it. She smokes weed. Not to mention, she dropped that grotesque, "free" album (nothing in this world is really free, let's be honest) with that grotesque album cover. When will she stop? When?
#6. This year saw the death of a beloved film series. Considered by many to be the next Harry Potter, "The Hunger Games: Mockingjay, Pt. II" ended the film franchise for good. To be honest, I cried multiple times. I think it's the best film in the series. Please go see it. Your heart, and mascara, may regret it, but you won't.
#5. Caitlyn Jenner came out as transgender this year, revealing herself via the iconic "Call Me Caitlyn" Vanity Fair cover. Jenner's reveal was a trend on Twitter for days after, and much support flowed to her seconds after the reveal, and many were quick to call her an "icon" for the LGBT+ world. Which wouldn't be bad, except for the fact that she doesn't even support marriage equality. Yikes.
#4. Where one ends, another must be revived. The Star Wars series finally saw another installment. And fans went wild. They were almost ravenous. Finally, a new advance in the story! A new move into the future! While the last actual movie release was in 2005, the series hasn't seen an advancement since "Return of the Jedi," back in 1983. I said in a previous Top 10 that I hadn't seen the movies, and, now I have. I understand the hype 300%.
#3. Donald Trump. The name itself sparks an either completely disgusted, or gleefully joyful, reaction in people. There doesn't seem to be much of an in-between here. The presidential campaigns began this year, with Trump, Hillary Clinton, Ben Carson and Bernie Sanders quickly becoming the frontrunners to their respective parties. And, although some people seem to take Trump seriously, I don't feel like a lot of people have very much respect for the man. Which is just fine by me. He doesn't know how to shut his nearly nonexistent lips, and you'd think that for all his "hard-earned" money, he'd be able to get a better toupée.
#2. Adele. Came. Back. We hadn't gotten music from this woman since "21" in 2011, four years ago. And this angelic voice returned with her power-ballad "Hello," with almost NO promotion and broke the VEVO record for most views in a day. With less than a MONTH of promotion, her new album "25" broke the record of most albums sold in a week. ADELE. CAME. BACK.
#1. On March 25, 2015, the world stopped turning. Tears were shed. Screams of pain rang in the air. Millions of teenagers felt a million knives stab them in the chest as the news broke that Zayn Malik would be leaving One Direction. I didn't even start listening to this band before this year, in like, September, guys. But I still got sad about it. I think I heard my sister cry. Directioners got "#_MonthsWithoutZayn" to the top trend for, like, six months in a row. This was heartbreaking, everyone. This was infamous. This was, arguably, the most painful day of 2015 in pop culture.
Happy Holidays, everyone. Here's to an exciting 2016.

About the Writer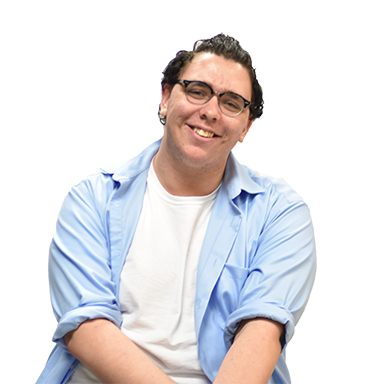 Felix Kalvesmaki, Editor-in-chief
Senior Felix Kalvesmaki likes mangoes, true crime and the band Bleachers. He plans on going to NYU to study journalism and music production.