Everything but Net
Ping Pong Club Takes Off at AHS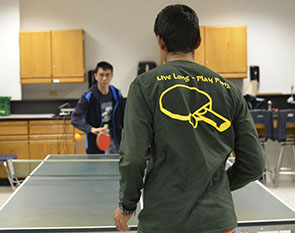 There's already a crowd outside F121 when the the 3:35 bell rings. Students cram into the small physics classroom and dump their bags on the counter, rifling through the usual clutter of papers and pens before pulling out battered paddles. The new blue plastic tables unfolded at the center of the room have already been claimed, although another is quickly made out of two spare lab tables. The remaining students cluster around the lucky players, and the first ping pong match of the meeting begins.
The Ping Pong Cub is relatively new at the high school. The first meeting was held the second week of September. Meetings are held every Monday from 8-9:15 a.m. and every Wednesday from 3:45-4:45 p.m.
"The first two meetings we had 10-20 [people], but ever since then we've had 50, 60, 70," senior and club president Irfan Zobayed said.
Ping Pong Club was founded for the love of the game and the community that shared passion creates.
"I just love how all these different people come in and they really compete," senior Vishnu Basuade said.
For now, all competition is of the playful sort. When players face off across the white nylon netting, the winner's only prize is another match, until an opponent usurps them and takes their place.
"We're going to start holding tournaments next semester, and we're going to  hold a city wide tournament, sponsored by [the club]," Zobayed said. "We're trying to connect with Allen Parks and Rec and the City Hall."
Ping Pong Club is open to anyone who wants to learn the game, play the game or improve their game.
"[Everyone] really tries to get better every meeting, and it's fun to play against them," Basuade said.
About the Writer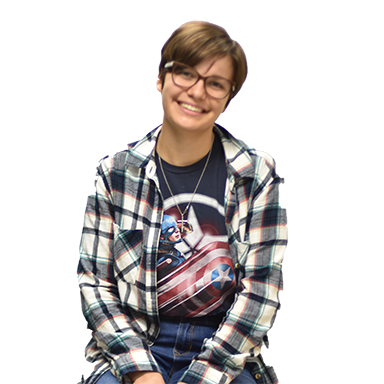 Julia Zaksek, Sr. managing editor
Senior Julia Zaksek enjoys iced coffee, long cardigans, realistic fiction and the company of her fellow editors. She plans on attending the University...