Dodge, Dip and Dive
Hang on for a minute...we're trying to find some more stories you might like.
On Dec. 3 at 6 p.m., the Allen High School Fellowship of Christian Athletes will be hosting a dodgeball tournament available to all students.
Students can assemble teams of 10 players, which must include at least two girls and one Allen High School staff member. Each team must have a uniform, and every player must pay $5. Forms are available in room B-207, and rosters and money are due back to B-207 by 3:30 P.M. on Dec. 4.
"The FCA dodgeball tournament is first a fundraiser for the FCA kids to go to Weekend of Champions camp and to go to summer FCA camps, and for us to have various events throughout the year," FCA sponsor Jennifer Clements said. "More than anything, it is a way for Allen High School clubs and organizations, different friends groups, to make teams and have a blast right before Christmas break."
FCA meets every Wednesday in the Allen High school practice gym from 5:30 to 6:30 after school.
"[FCA] is an international organization where anyone, not just athletes, can meet on their campus or in homes each week and study God's word," Clements said
The annual tournament is intended to provide a fun, competitive environment for students to hang out out, FCA leader Genesis Turman said.
"[The tournament's] just about having fun, doing something athletic, and being with other people," Turman said.

About the Writer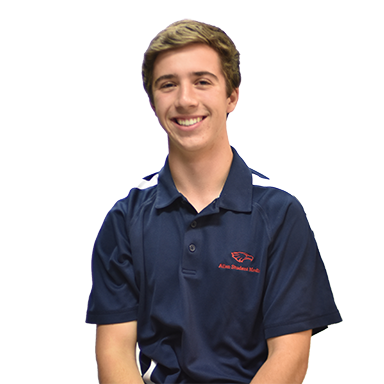 Parker Primrose, Sports editor
Senior Parker Primrose is a huge Denver Broncos fan, has a golden retriever for a brother and loves the movie Forrest Gump. Primrose plans to attend [insert...