Felix's Top 10 – Week of 11/1
Hang on for a minute...we're trying to find some more stories you might like.
Feminism. LGBTQ+ superheroes. An alleged "war on Christmas." The last two weeks in pop culture were exciting, slightly annoying and downright shocking. Let's get to it.
#10 – Jennifer Lawrence published an essay based on the wage gap issues she faces in Hollywood, and claims she was inspired by her character Katniss Everdeen to write it. OK, listen. I understand the point, and it's an issue that needs to be fixed, but I feel like it pales in comparison to other women's rights issues. The high sexual assault statistics, disturbing trends of domestic abuse, and the objectification of women seem like bigger issues in my opinion, but I can't complain about a Hollywood star taking a positive stance on feminism.
#9 – Deadpool has been confirmed pansexual in the film interpretation of the classic comic character, coming out on Feb. 12, 2016. Marvel recently announced the superhero's sexuality, causing praise and backlash from comic fans. For those who don't know, pansexuality is the attraction to all genders, including trans people. And, in case you didn't realize it, he's pansexual in the comics. So it really confuses me when "die-hard fans" think Marvel is just trying to "please the masses."
#8 – Starbucks recently repealed the classic Christmas cups they've been using for years in favor of a more minimalist, basic red design. This has caused some radical Christians to legitimately believe there is a "war on Christmas." Because apparently, acknowledging that people have other religions, and realizing that only including Christians is insensitive, is the same as attacking an entire religion.
#7 – Donald Trump hosted a recent episode of Saturday Night Live. He was called a racist. I cried laughing when I found out. That's basically all you need to know.
#6 – Listen, I love Harry Potter. I went on a trip with AHS Journalism that involved Harry Potter World, and I almost cried, like, four times. This means that every time more light is shed on "Fantastic Beasts and Where To Find Them," a spin-off of the series, I want to cry. Among the many things that have been confirmed so far, Eddie Redmayne is slated to play the film's lead, with talent such as Katherine Wilson and Ezra Miller playing supporting roles. The film itself, is centered around the latest Harry Potter release by J.K. Rowling, and is, for all intents and purposes, American Harry Potter. I'm so, so excited.
#5 – Walmart was responsible for a recent leak of two albums: "Made in the A.M." by One Direction and "Purpose" by Justin Bieber. What's funnier is, they refused to pull them from shelves after releasing them a week early. I wish I could've gone and picked up copies of the albums, just to anger the fans who got so riled up about the leaks.
#4 – There's another James Bond movie out. "Spectre" recently hit theaters, following 007's attempt to bring down a haunting terrorist organization. Yes, that's right, another terrorist organization. Read my review on it for the Eagle Angle here.
#3 – A moment of silence for the golden star. The favorite button on Twitter is dead. It was quickly replaced with a "like" button, which sent users into an angry frenzy. With good reason. It's so ugly. I've gotten used to it now, but it's so ugly. They also added a poll feature, which lets the user ask a question and have their followers anonymously choose between two answer choices, and the uses have been…interesting. For example, twenty one pilots used the feature to vote which member of the band, Tyler Joseph or Josh Dun, would get the other's first name tattooed on them. If you were curious, it ended as a tie. Incredible.
#2 – The Royals recently won the MLB World Series, bringing this year's baseball season to an end. I honestly have no interest in sports, but this is a pretty big deal. I'm now really regretting not going to a baseball game.
#1 – THE ALIENS HAVE COME TO EARTH AND WE GOT A PHOTOGRAPH OF IT. THIS IS NOT A DRILL.
Sorry.
In all seriousness, there's an image circulating of a bright blue streak in the sky, that the government is claiming is simply a missile test fire. But with a quick Google search, you can see there are plenty of differences between this image, and a test. So, basically, the government is trying to cover aliens up. I feel like I'm in an episode of The X-Files, and I'm loving every moment of it. Twitter, being as fast as it is, managed to make the aliens into a meme within a day. "The aliens sent us a message!" Many of them read, followed by a zoomed in photo of the streak, and some edited-in text. This is exactly why the aliens don't talk to us.

About the Writer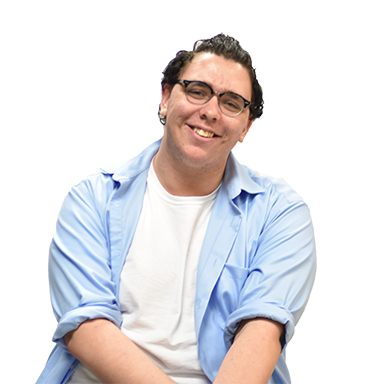 Felix Kalvesmaki, Editor-in-chief
Senior Felix Kalvesmaki likes mangoes, true crime and the band Bleachers. He plans on going to NYU to study journalism and music production.