Don't Doubt Desoto
Hang on for a minute...we're trying to find some more stories you might like.
A classic Texas high school football rivalry that has produced some of greatest games in Allen football history.
Last year's game literally came down to the last few seconds. DeSoto brought their strength as they got off to a hot start and were leading Allen for a while, but the Eagles came back, and pushed the score to 25-22 in their favor with a field goal right as the clock hit 0:00, and DeSoto was once again knocked out of the playoffs by Allen.
The teams of Allen and DeSoto seem to put together masterful seasons, and when it came time for the teams to play each other, Allen has emerged victorious every time. Last year was the closest that DeSoto has gotten to beating Allen.
Allen finds themselves facing DeSoto once again in the playoffs, but this year is a little different. While Allen is enjoying their stellar season with a record of 11 wins and 0 losses, DeSoto is sitting at a mediocre 6 win and 5 losses.
Now, yes the record of a team does play an important role in the consideration of a team's capability and their national ranking. But I have a strong feeling that the wins and losses of either team will mean nothing in this game. Sure DeSoto has had its share of bad games, but they have started to hit their stride. They even beat South Grand Prairie with a score of 48-31, and South Grand Prairie was the team that beat Trinity this weekend who was probably the best team coming into the playoffs this year.
DeSoto really wants to take this win away from us. They were so close to achieving that last year, and they get the chance at beating us this season. They have the momentum and motivation to win, but if Allen performs at their best, we have the potential to be unbeatable.
DeSoto will be our toughest challenge in this year's playoffs, as the team has a strong motive to finally beat Allen in a game of such importance, and DeSoto has shown their ability to defeat high-caliber teams.
Regardless of the outcome, the battle of the Eagles will probably be closer than most people expect.

About the Writer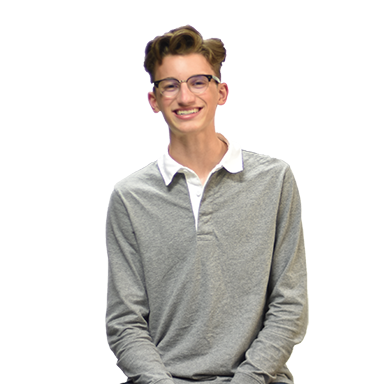 Tate Peterson, Photo editor
Senior Tate Peterson likes photography but will not identify as a photographer, likes fashion and loves his Spotify playlists. He plans on going to school...