Felix's Top 10 – Week of 10/26
Hang on for a minute...we're trying to find some more stories you might like.
The last two weeks in pop culture have been…musical. And I mean that literally. This list has five music events listed on it. Out of 10. Does that seem a bit excessive? Probably. Let's get started.
#10 – The Legend of Zelda: Triforce Heroes came out on Oct. 22 for Nintendo 3DS. This is yet another release for the series, beginning in the 1980s. And to be honest, since I low-key have a 3DS and love the series itself, I'm definitely going to buy a copy.
#9 – It's time to panic. Panic! at the Disco announced their fifth studio album, "Death of a Bachelor" on Oct. 21, with a release date set for Jan. 15. I honestly have to say, while the music itself seems promising, the album art looks like it was done by a 5-year-old and the music videos make me shudder. I'm genuinely scared for the future of this band. God save them.
#8 – I feel bad for Lamar Odom. In the past two weeks, he almost died, and got divorced. Luckily, though, he's in stable condition and is ready to give his marriage with Khloe Kardashian another shot. Which is good, because leaving the Kardashian family behind is probably the most nonsensical decision someone could ever make. Ever. They're so rich it's hard to believe.
#7 – The Democratic hopefuls for the 2016 election took the podiums for the first time on Oct. 13. The debate, between Hillary Clinton, Bernie Sanders and three other guys whose names aren't important enough to remember, brought up topics such as gun control, economic turmoil, and the Black Lives Matter movement. By the way, if you were curious, two of those three guys dropped out of the race just one week after the debate. Yikes.
#6 – I'll be honest. I'm really new to The 1975. So I can't say I've been "waiting for two years" for them to drop new music. But oh my god, was I excited when they released "Love Me." The album name, about as long as a Fall Out Boy song title ("I Like It When You Sleep For You Are So Beautiful Yet So Unaware Of It,") has so far brought out a more 80s rock vibe even than their last, and I'm so excited to see what else they'll dish out when they release the album next year.
#5 –  After releasing "She's Kinda Hot" this summer, and an EP under the same name, 5 Seconds of Summer released their sophomore album "Sounds Good, Feels Good" on Oct. 23. Honestly, "She's Kinda Hot" has been stuck in my head for awhile, after hearing a few other tracks from the album, I'm considering giving the full album a listen.
#4 – I've never seen Back To The Future. I've never really wanted to. So when Oct. 21, 2015, came around, it took me a moment to figure out why everyone was talking about Marty McFly. It took me a second to realize the day was "Back To The Future" day, and I felt extremely left out. After looking up the scene, I have to say, what we were promised in that movie is a real letdown for what we have now. I feel cheated. I want a hoverboard. And, no, Wizboards don't count. They're scooters without handlebars, and the literal picture of complete disappointment.
#3 – The final Star Wars trailer dropped this week, revealing to everyone just what we can expect from the series' return to today's pop culture. Tickets went up the same day. Two months before the movie premieres. I didn't think I was going to get around to seeing the movie myself, until I walked downstairs the morning after that day and my dad told me he had already bought tickets. Two months in advance. I haven't seen a single Star Wars movie in my life. Ever.
#2 – I've been jamming to Hotline Bling for awhile. I hate to say it's the first song I've ever by Drake liked. And after the music video dropped, I can say now that it is the only Drake song I have ever loved with all of my heart. The video is so aesthetically pleasing, and Drake's dancing is, in a word, iconic. He literally looks like a white dad at a barbeque with those moves and that turtleneck, and I love it.
#1 – I'm sad to say this Top 10 will be published postmortem. My cause of death was the release of Adele's comeback single, "Hello." I will never, ever be the same again. Her powerful vocals shined in this song, and the accompanying video somehow managed to make a flip phone look cool. I was tempted to buy a Motorola Razr off of Amazon after seeing that first scene. Which just goes to show just how much influence this woman has on my life.

About the Writer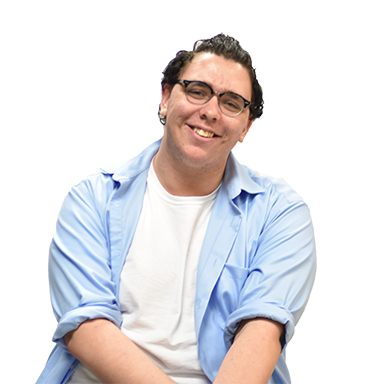 Felix Kalvesmaki, Editor-in-chief
Senior Felix Kalvesmaki likes mangoes, true crime and the band Bleachers. He plans on going to NYU to study journalism and music production.