Everything but Crumby
The Cafeteria's New Restaurant is Open for Business
As the nine weeks began to draw to a close, a new restaurant in the cafeteria opened. "The Crust and Crumb," hidden since the beginning of the school year by poster paper and plywood, is now on display for everyone in the cafeteria to see and to taste.
"I've only tried their muffins so far," sophomore Kennedy Frost said, "but they're really good."
The Crust and Crumb features standard lunch options such as paninis, sandwiches and chicken, with the usual array of bottled drinks. However, it also features breakfast options such as muffins, fruit smoothies and iced coffee.
"Their smoothies are scrumptious," sophomore Savannah Whitecotton said.
The restaurant offers more than just tasty lunch and breakfast meals. It gives students a way to add a few extra minutes around the table, where students prefer to be.
"The lines are so much faster since they added it," Frost said.
The only complaint students seem to have with the restaurant is the name.
"I just don't understand why they called it that [The Crust and Crumb]," sophomore Elizabeth Endres laughed. "If you think about it, it just sounds a little weird."
Endres isn't the only one who has laments about the restaurant's title.
"It's not even just the name," Whitecotton said. "The font and the style of the lettering doesn't match the southern theme at all."
Regardless of an unpopular name, the Crust and Crumb, with its diverse menu, highspeed four line system, and simply southern decor, is a hit with Allen High School students.
"I'm very happy that the Crust and Crumb is open," Whitecotton said.
About the Contributor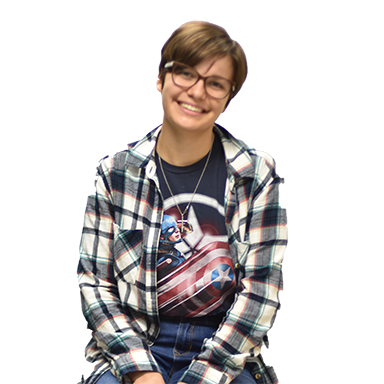 Julia Zaksek, Sr. managing editor
Senior Julia Zaksek enjoys iced coffee, long cardigans, realistic fiction and the company of her fellow editors. She plans on attending the University...