Review: 'twenty one pilots' concert
Hang on for a minute...we're trying to find some more stories you might like.
There was a thundering, bone-rattling percussion that every sweaty body was jumping to at once. There was a unison between the ski mask-clad lead singer and crowd, both screaming lyrics with all of their heart and soul. There were many colorful, flashing lights, all aiming at the youthful duo of piano and drums on stage. The Southside Ballroom was electric on the night of Oct. 1, as twenty one pilots brought an extremely passionate show to thousands of fans that were just as passionate.
The band began with the opening track "Heavydirtysoul" from their album "Blurryface." Lead singer Tyler Joseph sprinted out, donning a skeleton hoodie the band has worn since some of their first shows, one of the many things that have made their live performances iconic. After performances of new and old songs alike, including "Stressed Out," "Guns For Hands," "House of Gold" and "The Judge," the duo switched into an acoustic medley of older tunes. Whether it was "Ode To Sleep" taken from the band's freshman album, "Vessel," or "Addict With a Pen" from their self-released and self-titled debut, the crowd had no trouble singing along to every song played, proving just how dedicated twenty one pilots' fans are. However, Tyler Joseph's powerful vocals rang over the many shouts and screams of die-hard fans, to give an impressive performance that truly shows what a good vocalist he is.
However, the show truly picked up as the band performed their lead single from "Vessel," "Holding On To You," when Joseph had the audience hold him up by his feet as he rapped the first verse. The song's bridge ended with drummer Josh Dun backflipping off of a piano, leading into an energetic chorus. And this was far from the only stunt the band performed. During "Ride," Dun came out onto the crowd on a small island and performed a drum solo while supported by the crowd. The finale, "Trees," involved the duo, standing on platforms and supported by their loyal fans, furiously bashing two drums as technicolor strobes and pastel red confetti created an incredible scene only this band could bring to stage.
With a combination of songs that got their loyal audience jumping and raving for every minute of the two-hour spectacle, and fantastical stunts with an enormous amount of crowd participation, twenty one pilots put on a show that's hard to top. They knew what to do to get their attendees moving and how to truly make a connection that many other bands seem to lack with their performances. If you ever get a chance, even if you aren't a fan of their music, go to a show. It's an easy A+ rating, and by the time you walk out, you'll have memories that'll last a lifetime.

About the Writer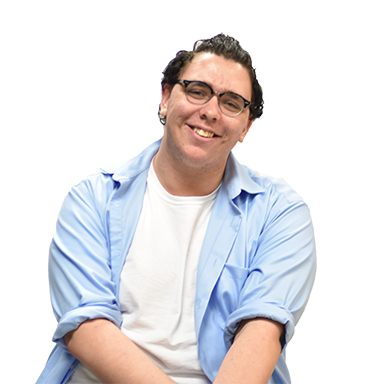 Felix Kalvesmaki, Editor-in-chief
Senior Felix Kalvesmaki likes mangoes, true crime and the band Bleachers. He plans on going to NYU to study journalism and music production.