Felix's Top 10 – Week of 9/21
Hang on for a minute...we're trying to find some more stories you might like.
Welcome to Felix's Top 10! I'll be reviewing the most interesting events in pop culture from the past two weeks that should never be on a list together, from pizza-towing rodents to Pope Francis setting foot on U.S. soil for the first time. Let's get started.
#10. As of now, the Happy Birthday song has no real owner. Warner Music's attempt to renew the song's copyright was ruled invalid by a judge, leaving the song without restrictions. This means the song can be sung and used without fear of lawsuit. It also means television shows and movies no longer have to pay tens of thousands of dollars to play a century-old 15-second song.
#9. American rock artist Ryan Adams released a cover album of Taylor Swift's 1989, bringing a more mellow, acoustic sound to Swift's upbeat pop jams. What's funny about this is that Swift's team has sued online shops for selling homemade merchandise, but allowed an entire cover album of lyrics Swift wrote. With the same name. I wish I could understand how her lawyers think. Read The Eagle Angle's review on it here.
#8. Bisexual Visibility Day brought a healthy dose of bisexuality to everyone's Twitter timelines, with some going as far as wearing pink, blue, and purple lipstick to match their respective pride flag. I suppose the one day a year people choose to acknowledge bisexuality, you'd want to be seen.
#7. The long-anticipated sequel to the gut-wrenching movie "The Maze Runner" has finally arrived. I honestly didn't think this series could get any more depressing. It was a great movie to watch, but I also kind of feel like my soul has been ripped from my body, and I'll never be the same. Read The Eagle Angle's review on it here.
#6. Pizza Rat. It's just what you think. A rat, pizza in tow, running down the stairs of the New York City subway that went viral on Twitter. I can honestly say I've never related to anything more in my life.
#5. It's fall. Time for sweaters, changing leaves and flannels. It also means it's time for pumpkin spice lattes. The famous drinks have made their return to Starbucks establishments once again, ringing in the autumn season right. Let the "white girl" jokes begin.
#4. Blackout Day has come once again. For those unaware, Blackout Day is a day created to celebrate black beauty on Twitter, and challenge the societal standard of beauty, typically portrayed by thin white people. Black people post their best selfies, with some getting thousands of retweets. The movement has been growing, and personally, I find it a refreshing take on Twitter activism.
#3. The long-awaited series "Scream Queens" has finally made its debut. With a star-studded cast including Emma Roberts, Ariana Grande and Nick Jonas, and the creators of beloved series' such as American Horror Story and Glee, it brings an interesting blend of both. Not to mention the iconic moment where Grande's character LIVE-TWEETS HER OWN DEATH. RELATABLE.
#2. One Direction has announced their fifth album, "Made In The A.M." This will be the first album without Zayn Malik, and their last album before their planned hiatus in March of 2016. I truly feel so, so bad for their fans. This hasn't been a good year for them. At all. Rest in peace.
#1. The Pope is dropping a rock album. I'm not kidding. He's legitimately dropping a rock album. On his visit to the United States, he announced a rock album. The first single is on Soundcloud, listen to it here. I'm sort of wondering if he'll get Fall Out Boy to feature.

About the Writer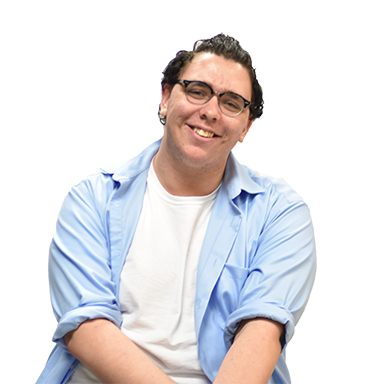 Felix Kalvesmaki, Editor-in-chief
Senior Felix Kalvesmaki likes mangoes, true crime and the band Bleachers. He plans on going to NYU to study journalism and music production.