Too Used to Winning?
Hang on for a minute...we're trying to find some more stories you might like.
Shutouts, blowouts and red-outs alike, this Allen Eagle football team is something special. But with the student section's numbers dwindling down each passing game, it's time our student body stops underappreciating our football success and start to really cherish how talented our football team is.
This team is playing at an astronomically high level right now and we as students are missing an opportunity to watch gridiron greatness. Since three games into the 2012 regular season, the Allen Eagles have an overall record of 49-0. They have outscored their opponents by 1,404 points over that span, for an average margin of victory of 28 points per game. The Eagles have won three state championships and were ranked as the number one team in the nation last year. In other words, this is a team displaying remarkable skills every week, and students aren't there to see it.
Our student body also needs to understand that this type of success can't last forever. From 2004 to 2007, the Eagles were losing playoff games by an average score of 43 to 15. After their '08 championship, they had several tough playoff losses with an average score of 33 to 30, which lasted until the 2012 season ignited their current run of success. This goes to show that this current Eagles squad is reaching new heights unparalleled by its past and possibly untouchable by its future. If students continue to socialize, stare at the phones, and not come to games altogether, they might just miss the spectacle unfolding.
Lastly, it's embarrassing to our team and to our school when the visiting team closes the night with a larger student section than our home team. If they can sit through a lopsided score against their team, then Allen students should be able to sit through a lopsided score in their favor. Our student section should represent how much the school cares about the team, and shouldn't send a message that shouts anything other than how proud we are.
The Allen High School student body needs to relish in our football team's success as much as we can right now. This means supporting the team until the clock expires and filling up the stadium pumped with pride. Friday night lights are one-of-a-kind, and we need to savor them while we can.

About the Writer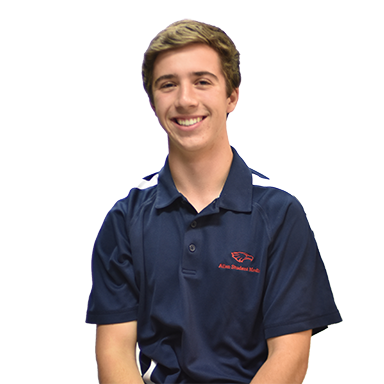 Parker Primrose, Sports editor
Senior Parker Primrose is a huge Denver Broncos fan, has a golden retriever for a brother and loves the movie Forrest Gump. Primrose plans to attend [insert...