Indulge on Toxic Music
Indulgent band leader Abhi Velaga writes and produces album
"Xanax Girl" written and performed by Indulgent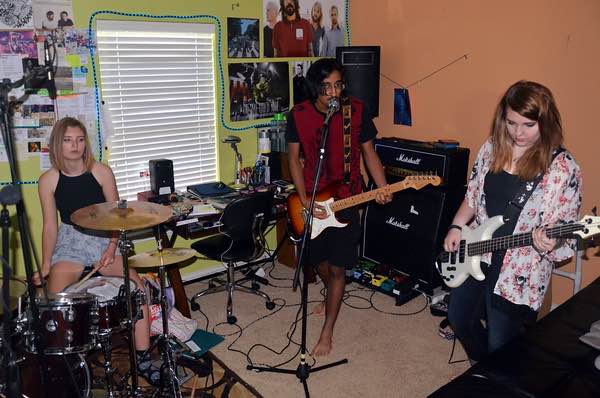 Bodies are packed tightly into a small upstairs bedroom with garage punk music making the carpet floor vibrate. In the corner, three figures have the entire room's attention. The energy is high as heads move with their beat. In the near future, Abhi Velaga and his band Indulgent hope to recreate this scene.
Junior Velaga has self-produced his own album as a solo project and put together a band to perform his originals. Inspired by bands like Red Hot Chili Peppers and Deftones, Velaga taught himself how to play the guitar, bass and drums.
"I wrote all the songs myself [and] I played all the instruments," Velaga said. "Everything you hear in it is me."
Without any previous experience in the world of music production, Velaga decided to do everything himself. Introduced by an audio software on his MacBook, Velaga began messing around with loops and writing songs.
"No one taught me anything," Velaga said. "I never had any exposure to any audio producing."
Only a week before the set release of June 9, Velaga realized he had to finish producing the album. Half of the tracks were recorded, while some of them were unfinished. Because it was finals week, he was then left with two choices: to finish the album or to study for exams.
"I did all of the recording during finals," Velaga said. "My mom still jokes about it."
When the album was complete, Velaga decided to release it under the band's name, Indulgent. Even though he was the only one featured on it, Velaga figured he would put the content out without the band fully assembled.
"There's no literal meaning behind the word," Velaga said. "It was a phrase that kind of hit me in the face when I thought of it."
The album title, Toxic, was chosen to reflect all the negative aspects of his teenage years.
"I found that the entire album is centered around me getting out toxic things that have happened to me in my life," Velaga said.
While producing Toxic, Velaga enjoyed the process so much, he didn't feel as if he just created an album.
"It started sinking in the past few months of how big of a deal it is," Velaga said. "Not many teenagers do that apparently."
The final product was released at 4:20 p.m. on June 9, 2015, for a small cost of $6.66.  But these numbers were not just a coincidence.
"It's the holy trinity," Frisco senior Alex Duncan, bassist of Indulgent, said.
After searching for over a year, Velaga was finally able to put a band together. Junior Tricia Gnadt joined and was taught to play the drums by Velaga from scratch.
"It's going surprisingly well," Gnadt said.
After the addition of Duncan in the summer, Indulgent was fully formed. The band hopes to make it in the music industry and become full time performers. Although they are aware of their slim chances of actually making it, Indulgent is still optimistic about the future.
"I learned that if you don't go into it head first with full passion, your chances are pretty much zero," Velaga said.
Outdoor gigs and house shows are next on the agenda for Indulgent. They haven't performed since coming together, but are excited to plan shows soon.
"We've spent the entire summer rehearsing," Velaga said. "We're pretty much ready."
With the album dropped and his band completed, the only thing left for Velaga to do is make a final statement.
"Screw your idols, don't be a consumer, be independent."
About the Contributors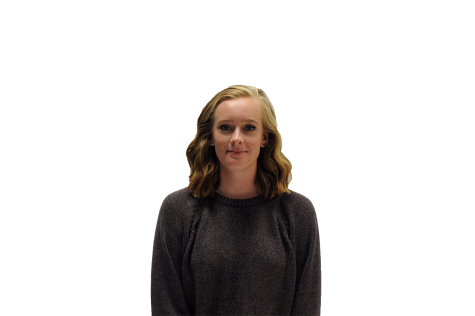 Ciara Carr, Staff writer
Ciara Carr is a senior who loves art and traveling.