Eagles Start Year Strong Against Denton Guyer, 48-16
Hang on for a minute...we're trying to find some more stories you might like.
On Aug. 28, the Allen Eagle football returned home to Eagle Stadium with a dominant 48-16 over the Denton Guyer Wildcats. 
The Wildcats, led by 2017's No. 1 ranked quarterback prospect Shawn Robinson, were stifled all night by a swarming Eagle defense and a precision passing game led by quarterback Mitchell Jonke. 
Allen's defensive line was able to break into the Wildcat backfield all night, disrupting the pocket and closing running lanes. Defensive tackle George Brooks and safety Jaylen Ellis led the charge, with Brooks spending majority of the night in the Wildcat backfield and Ellis delivering a bone-jarring hit and grabbing an interception in the redzone. 
"We had to stop No. 3," said Allen defensive coordinator Cory Cain, about Guyer's quarterback. "We had to get back there with him so that he didn't have time."
The Wildcat offense was able to put together some solid drives behind their running game, but was never able to establish a rhythm in the passing game or capitalize in the redzone. Robinson was able to make some plays with his feet, showcasing his speed with a 55-yard touchdown run.
The Eagles offense started the game hot, with impressive play from quarterback Mitchell Jonke. Jonke looked sharp all night, spreading the ball all over the field and throwing for five touchdowns, including a 45-yarder to Camden Harrison and a 36-yarder to Lionell McConnell. Jonke was also to make plays with his feet, adding another touchdown on the ground. 
"He didn't surprise me at all," said left tackle Greg Little about Jonke's performance. "It's just him getting comfortable behind his offensive line and performing."
Running-backs Kirby Bennett and Colton Manning played a large role in the offense, making decisive cuts in the run game and serving as key outlets in the passing game. Backup quarterback Seth Green saw playing time in the 2nd and 4th quarter, leading the Eagle offense downfield with a 40-yard bomb in the 4th quarter and then punching it in with a quick touchdown strike to receiver Jevon Jones.
"We finished strong as a team," said Green about his improved performance in the 4th quarter. "We kept the momentum. We all got it together, and it clicked."
Overall, the Eagles looked comfortable playing back under the bright lights of their home stadium. But as Coach Cain said, "it's just one game." For the Eagles, the real goal is farther down the road, and is best put by Greg Little:
"State, always."

About the Contributors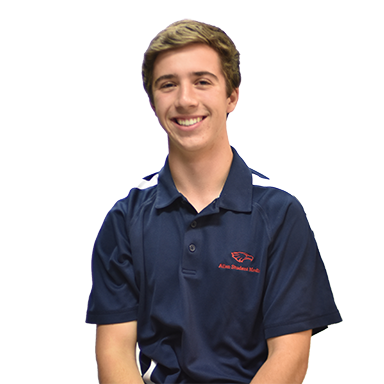 Parker Primrose, Sports editor
Senior Parker Primrose is a huge Denver Broncos fan, has a golden retriever for a brother and loves the movie Forrest Gump. Primrose plans to attend [insert...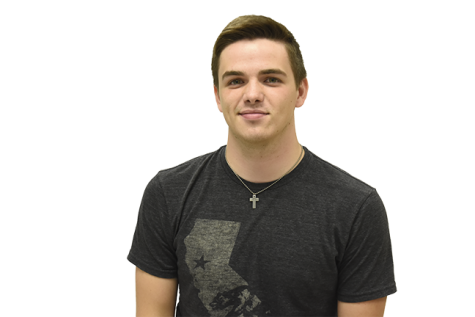 Jackson Stone, Sports editor
Senior Jackson Stone loves sports, Mizzou, taking photos and the show "Breaking Bad." He plans to go to Mizzou to study sports journalism when he graduates.