A Sequel as Good as the Original
Imagine Dragons released their second album "Smoke + Mirrors" on Feb. 17. The album, jam-packed with raw emotion and impressive vocals, is a bubbly-alternative adventure that you won't want to miss out on.
"Smoke + Mirrors" plays like a movie: skip some parts or listen to it out of order and you'll get lost. The album is an experience, shifting from moods of nostalgia and happiness to anger and hopelessness to elation and back again. Still, there will be scenes you'll want to watch over and over. "Gold" is destined for constant radio play, and "Polaroid" has an easy beat paired with angsty lyrics perfect for a brooding teen's twitter bio. "Trouble" has soaring rhythms and an inspiring chorus that could close any quintessential coming-of-age movie.
Every song is filled with the breeziness that made you love Imagine Dragons the first time, and now with even stronger rock elements to please nearly any type of music fan. The story woven through the 51-minute album is introspective and thoughtful, leaving you wishing you could talk with the band for hours on end about what it means to be alive. Lead singer Dan Reynold's, ahem, smoky voice makes the lyrics all that more effective.
Upon first listen, "Smoke + Mirrors" isn't immediately memorable, but leaves you with a feeling that you'll want to experience more than once, until you find it to be your new favorite album.
About the Writer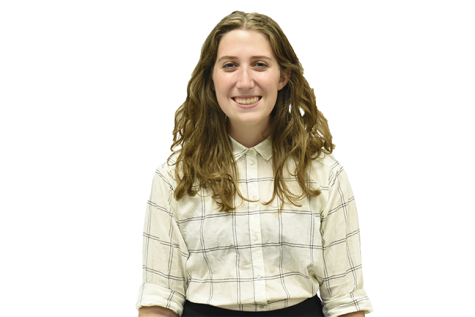 Sara Schleede, Editor-in-chief
Sara Schleede is a senior who enjoys podcasts, sweater tights and visiting museums. She plans to study print and digital journalism in college and then...