Cinderella, Cinderella, All I Hear is Cinderella
Hop into your magical carriage, slip into your glass slippers… and don't forget to watch the clock because magic will illuminate the stage next week when Cinderella is performed at the Performing Arts Center. The enchanting play is slated to go on at 7 p.m. on Jan. 29 through Jan. 30 and Jan. 31 at 1 p.m. and 7 p.m.
"I think the audience will absolutely love it," John Badar, a sophomore, who plays Prince Charming, said about the upcoming performance. "It's extremely kid friendly and amusing for adults as well. It's overall a wonderful and fun musical."
Cinderella is a family adventure about a young girl treated poorly by her stepmother and stepsisters, but finds inspiration and magic in her Fairy Godmother. Cinderella realizes impossible things constantly take the world by storm, and the young girl is finally able to attend the prestigious ball… on one condition. She must leave before midnight. When Cinderella meets Prince Charming, her night changes drastically, and even though she has fallen in love with the handsome prince, she hurriedly rushes from the castle, leaving behind one glass slipper. This sends the prince on a wild goose chase until he can find his true love.
Leigh Ann Unkenholz, a theater teacher involved in the play, said, "We strive to make all our productions the highest quality possible. Our productions could be compared to any professional production in the metroplex."
The actors and crew put many grueling weeks of effort into the production of Cinderella. They were expected to be at rehearsals on time and memorize lines, music, and choreography. Some of the lead roles, including Cinderella, are played by Alexa Mooring, the Fairy Godmother by Jasonica Moore, and Prince Charming by John Badar. Stepmother is portrayed by Sidney Samuels, and the two stepsisters are Grace Krull and Aliya Fazal. Lastly, the king and queen are played by Ethan Mullins and Loren Martin.
Countless times this story has been told in many different ways, but Allen's very own production of Cinderella is portrayed much the same as the fairytale, but they added something more. They have enhanced the Cinderella production with music full of pumpkins, mice, and magic.
"I truly think that Cinderella is going to have a fabulous turn out," Badar said. "It's such a fun fairytale/musical, and there's a lot of talent in the cast, so I think it will be a huge success."
As opening day approaches, be prepared to buy tickets as soon as possible. Purchase tickets online at AllenPAC.org for discounted pricing. At the physical box office which will be open two hours before each performance, tickets cost $10, $15, or $20 depending on seating location. A magical, enchanted fairytale awaits, and the time is approaching.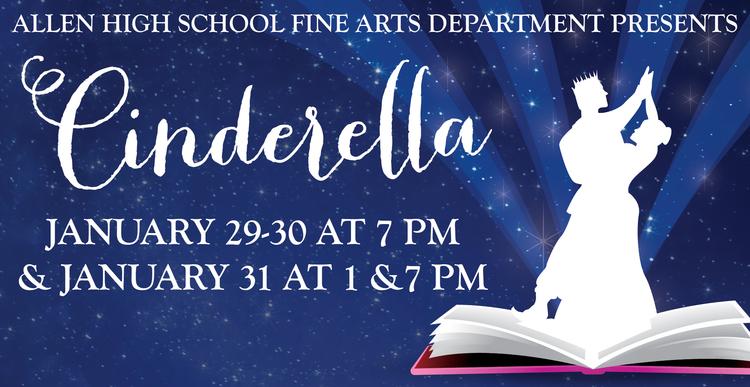 About the Writer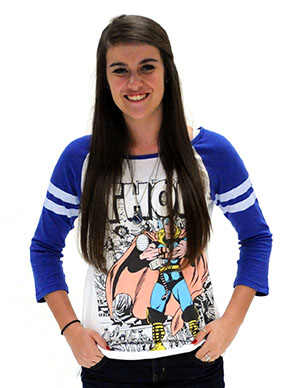 Samantha Crouch, Staffer
Crouch is an aspiring writer of fiction novels and enjoys riding her horse whenever she can.