CNA CAN
For years the certified nursing assistant program, more commonly known as CNA, has been the gateway into the medical field for students and Allen's program is no different. CNAs are an essential part of the medical field and with Allen's program students can get the training for their future in the medical field. 
The class is double-blocked and consists of labs, lectures and clinical rotations. Throughout the year the program is also taking students to care facilities and rehab facilities.
"We meet Monday through Friday. Monday is kind of their personal mobility course," CNA teacher Amanda Tramel said. "So it's like an introduction to CNA, different things like that. Tuesday, Wednesday, and Thursday are our clinical days. So right now we're going out to different nursing facilities, and they do their clinical hours. And then Fridays are their lab days here, where they learn the skills they need. Then we're able to go out to the facilities and take care of patients."
Since CNAs are crucial, the vetting and application process can be difficult. Though this may be the case, this sets apart the students who want to go into this program from students that may not be the best fit. 
"So we look for some type of previous medical course, we also if they're active in any of the clubs, like HOSA, and we use their service hours," Tramel said. "Also, of course, their grades, because a lot of them are going into nursing or the medical field, so, of course, we look at their grades. Then a big portion of it comes from their teacher recommendations."
The vetting process and lengthy application bring benefits that make the program worth it. Like medical classes that would be taken in college, taking the program will prove beneficial for students wanting a future in medicine.
"This class is so beneficial for you. You get your license, and you get the requirements that you need," senior CNA student Cheyenne Perez said. "You can get a job after this, like a good average paying one. And then it's also very good on your college resumes. It's also a good beginning step of going into healthcare." 
Many students like junior CNA student Annie Lofgren, have found this class very interesting and enjoyable.
"My favorite thing that I have done has been practicing my skills," Lofgren said. "It's been fantastic to learn what we'd be doing to help care for patients. If this were a little later in the semester, I would say going to the nursing homes because, at this point, we've only gone one day, but I think it's been fantastic to see how I can help people differently."
The CNA program was created to give students a way to earn their certifications, but also to provide a way for students to prepare for their future in the medical field.
"It definitely prepares you for the healthcare field, because you have to take care of yourself for being in the healthcare field," Perez said. "The number one priority is yourself, but if you can take care of yourself, you can take care of others. This class really helps us, because we take a step back, talk to each other, and help each other. Then we go back to seeing our patients. In some cases there are just really sad [cases] in healthcare, you really do see a lot of sad stuff."
The CNA program provides real-world practice and experience to prepare students for a life in the medical system, according to Tramel. With all of her experience working as a CNA and as an RN (Registered Nurse), she said she hopes to reach students and make a change in the medical system.
"I wanted to see a change in healthcare," Tramel said. "So I wanted to teach people and educate people on the importance of doing [nursing] because you have the heart to help people, not because of a paycheck, or anything like that. I really wanted to see the instructor develop a relationship with the students and for the students to be able to trust the instructor. And we want to make it fun, but we also want them to learn as much as they can because they are the future of healthcare."
Leave a Comment
About the Contributor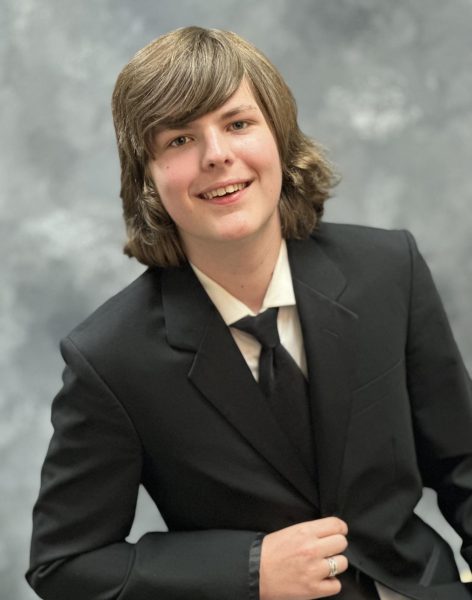 Brayson Jones, Copy Editor
"I am the Eagle Angle Copy Editor, and I love writing and photography. In my spare time I play video games and play the drums. I'm excited for what this...