Eagle Esports
Esports have made their way into the public mainstream in recent years. Games like "League of Legends," "Valorant," "Overwatch," "Super Smash Bros. Ultimate" and many more have amassed millions of fans all over the world. The top players of these communities practice and train to compete in massive tournaments for prizes, money, fame and fun. For any teen that likes a particular competitive game, becoming a professional Esports player could very well be a pursuable career.
 One teacher here at Allen High School is trying to make that dream for many easily attainable. In K224, Corey Taylor has started a new class for eager students to join and learn the fundamental skills for becoming an Esports pro. The brand new class called 'Esports I', is made to teach students various skills in the realm of professional Esports.
"I'm teaching all the fields around the gamer," Taylor said. "The gamer is in the center, but in order to support the professional gamer you have to have managers, coaches, specialists, marketers, etc.There's a lot of fields that surround the professional gamer, so my aim in this course is not only to have students practice those profesional games, but also to learn the fields around it and learn some skills they could take away and apply to jobs."
It's not a completely new endeavor, though. There's been an Esports Club here at Allen High School for years. Originally started by teacher Daniel Malooly, the Esports Club was a place for students to get together and play games with one another. The new Esports I class, however, is an attempt to go further beyond that. 
"With the Esports Club it's more so just get together, play some games and compete. The actual class is 'Ok, you're gonna compete but when you compete you're going to take a clip from your competition and put it into OBS. It moves beyond just 'do the move' to 'how did you do that?'" Taylor said.
Esports I, being a new class, has already had some issues. Sophomore Addison Lac, a current student of the course, points towards the available hardware as a weak point of the class so far.
"Esports I is a new class this year and there are still so many things that are still being worked out, such as not being able to download any games on the computers, and the computers being too slow to play anything," Lac said.
For a class so centered around games and online programs, hardware limitations would certainly be a problem. However, Taylor has already made plans to improve the situation.
"Hardware is a rough gig right now. The concrete plans so far is at the end of October we're getting a grant to buy at least 15 new computers. We're growing the program this year, and we're likely to grow the program each year coming forward," Taylor said.
With such problems arising already, some students are already considering their options for the years to come. Taylor plans to expand the course with classes such as Esports II and Esports III, but sophomore Aiden Nguyen, a current student in Esports I, has weighed his options when it comes to a future decision.
"Overall, it has been a pretty decent class. [The assignments] aren't too bad, but they can be tedious sometimes. It depends on how this year goes, but I am on the fence about taking Esports II right now," Nguyen said.
Esports I is a venture to expand beyond the club it stemmed from. Despite a fairly rough start, the aim of the course remains to prepare students with skills which will allow them to more easily enter the industry. It remains to be seen how the course fares in the years to come.
Leave a Comment
About the Contributor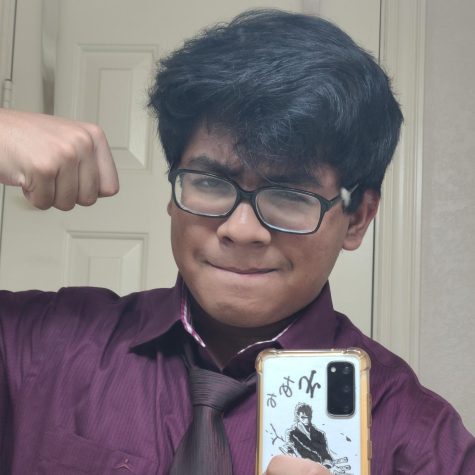 Zawad Farhaan, Staffer
"I'm an artist, gamer and rock music enthusiast with a knack for journalism. I'm a big fan of Smash Bros. and Arctic Monkeys."