A "Supernatural" Fascination
There are over 300 teachers at Allen High School and just like anyone else, they have their own ways of escaping from the real world with entertainment. Some delve into video games, collectibles or literature, but one teacher stands out above the rest — at least in terms of display.
Beverly Frederick, an Algebra teacher at Allen High School, has an enormous fascination with the show "Supernatural," which her classroom reflects quite loudly. Her walls are plastered with signed pictures and posters of actors from the show, which she got from attending conventions with fellow fans. Even former students like Allen High School graduate Jumeynah Firdaus, can remember the scenery of the classroom.
"Walking into the room and seeing the decorations and everything for the first time was kind of surreal," Firduas said.
It's a similar experience for many who find themselves in G211 every year. With everything from pictures, autographs, posters, and even cardboard cutouts lining the walls, it's easy to get shocked by the amount of paraphernalia.
Current student of Frederick, sophomore Aiden Morris, commented on the sheer amount of decorations.
"The amount of them is kind of weird, but I don't really have any hard feelings towards them. I just think it's odd more than disliking or liking [them]," said Morris.
Although it may have started as just a large interest in the show itself, increased involvement in the show started having enriching effects on Frederick's life in other ways.
"Enjoying the show and having something the whole family watching together [was] unusual," Frederick said. "The whole family watched — so me, my husband, my 2 sons and my daughter."
However, it quickly became more than a TV show the whole family could enjoy — it became an uplifting part of her life.
 Having gotten involved with the fans, or rather the 'fandom', of "Supernatural," she's done all sorts of things and met all sorts of people that she never would have been able to without the show.
"I'm good friends with some of the producers, I'm good friends with their bodyguard that lives with them, and then I have people that are good friends from all over the world," Frederick said.
Frederick got her start in the fandom during the hiatus of the show after season eight. Through online platforms like Twitter and Facebook, she was able to get involved with people around the world with the same interests as her. 
Soon enough, she got involved with Facebook groups and crowds like the Dallas Women of Letters, an organization within the Supernatural fandom that helps find local fans and supports charity efforts. With these new friends, she joined activities such as conventions and a number of projects.
"I've hosted parties for people from the whole area. We did a traveling convention — a road convention that passed notebooks all over the country. And then I got involved with the full-length movie that was about the Supernatural fandom, which I have an IMDB page for," Frederick said.
In the end, the show and fandom ended up being more impactful than anyone, even herself, probably would've expected. Having joined a large, active community with so many things to offer, so many events, opportunities and friends came her way.
"They're not "internet friends" — they're real friends that are a big part of my life that I never would've met without the show. [My life] would be very different," said Frederick.
View Comments (1)
About the Contributor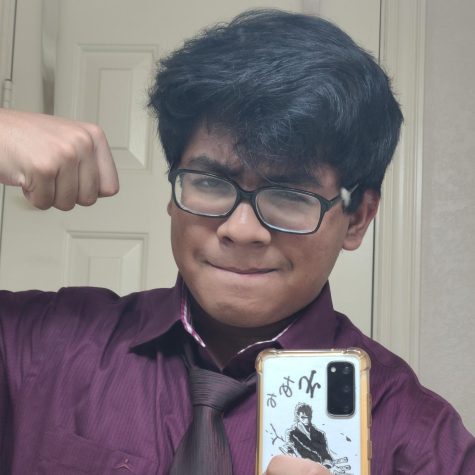 Zawad Farhaan, Staffer
"I'm an artist, gamer and rock music enthusiast with a knack for journalism. I'm a big fan of Smash Bros. and Arctic Monkeys."