The New Teachers of Allen High School
With the school year starting, not only do we have new students, but also a number of new teachers. Allen High School is one of the largest high schools in America and is home to over 300 teachers. As old teachers leave to pursue other aspirations, AHS brings in new ones. 
One of the new teachers on our campus is Matthew (M.T) Bralley, an Algebra 1 and 2 teacher. Bralley graduated with a degree in broadcasting communications from a small city in Oklahoma. Due to the lack of broadcasting jobs available to him in Oklahoma, Bralley became a teacher. Before coming to AHS, he taught at Hammon High School for three years and Lebanon Trail High School for an additional three years. 
"I was looking for a place that seemed more like a community — the school in Oklahoma felt that way — and when I came to Frisco I was hoping to find the same thing and I wasn't pleased with that. So when I was looking for jobs, Allen really stuck out to me," Bralley said.
Ashli King, a former elementary school teacher and real estate agent, has also found herself teaching at Allen High School. King teaches Business, along with three preparation programs: Accounting, Entrepreneurship, and BIM II. King graduated this past May with a degree in School Counseling, but was denied jobs in the field as she had no high school experience. This year marks King's 11th year of teaching, and her first year teaching at a high school. 
King said the most concerning aspect of teaching at a high school is not the size of the school, but rather the parking lot. 
"I feel like I almost got hit the other day. But then again, I am not used to students driving in a parking lot," King said. So far King says that there aren't many difficulties from converting from an elementary school to a high school because "kids are kids regardless of age."
The new Mandarin Chinese teacher, Tina Lee, is also a new AHS teacher. Lee has always taught languages — she taught Chinese and English in Taiwan for eight years as well as Chinese in Lovejoy for an additional four years. She has always enjoyed teaching, so transferring to AHS was exciting for her she said. 
"I like my students, they are very friendly and they are willing to learn," Lee said. "Also, all my coworkers are really helpful and nice, especially my partner Mrs. Sun who teaches Advanced, AP and IB Chinese. She is my mentor here; she always helps me." 
Mrs. Lee's initial plan was to work at Lovejoy and Allen, still teaching Mandarin Chinese. However, Lovejoy doesn't share the same block schedule as Allen and has also struggled with finances, leading to classes being cut. 
"I'm really big on the fact that every teacher is unique — every teacher has different skills that they bring to the classroom, and I think schools should embrace those, and not make teachers 'fit their mold'," Bralley said. "So far Allen has done a great job with that."
Leave a Comment
About the Contributor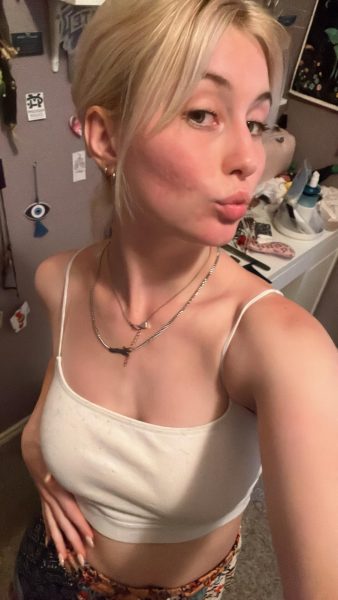 Yuliya Eruslanova, Managing & Design Editor
"This is my fifth year doing journalism and third year on the Eagle Angle staff. I love the gym and aspire to become a real estate agent."