Everything You Need to Know About the First Pep Rally
Allen High School Students:
The Pep Rally will take place during 1st period at 9 a.m.  All students who have a 1st period must report to their class for attendance; if you don't have a 1st period, report to the Cafeteria.
STEAM Students:
1st period STEAM students will go to the Library for attendance.
Lowery Students:
Any Allen High School student who has 1st period at Lowery, will not attend the Pep Rally and go to class as scheduled. Freshmen who have 1st period at the high school will not attend the Pep Rally and go to class as scheduled.
If you do not want to attend the Pep Rally, you may only go to the PAC Commons or the Cafeteria.
The Band will march down the Main Hall and students will follow behind once they have passed.
End of Pep Rally:
The Pep Rally will end before the period is over, so return to your 1st period. If you have 2nd period at STEAM, there will be a shuttle available once the Pep Rally is over to take you directly from the Pep Rally to the STEAM Center.
Leave a Comment
About the Writer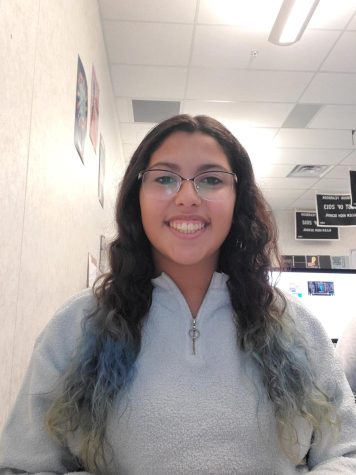 Haley Rodriguez, Co-Editor-in-Chief
"I love to read and write. I joined the newspaper team because I love writing and the satisfaction of producing a good story. I chose to be an editor because...