"Yes, and…"
AHS Improv Troupe takes the stage on Tuesday
"I think [improv] teaches you to not overthink and to just live in the moment," junior Camryn Smith said. 
The improv team at Allen High School is something the vast majority might not have known the school has. Improv is an activity that has not been present at AHS in recent years, but after returning to the theatre department in early 2020, the troupe is coming back for their third consecutive year. 
"It's been very helpful in getting me out of my shell and learning how to think quick on my feet because you have to come up with ideas on the spot," junior Genesis Harris, who is returning to the troupe for her second year, said. 
The troupe's weekly rehearsals have served as an outlet for each student to grow, embracing different doctrines they wish to hold on to.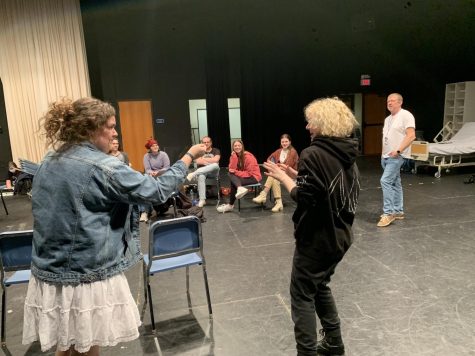 "[Improv] teaches you to be confident in what you're doing," sophomore Henzley Goodworth said.  
The improv team meets for two hours every Tuesday. Rehearsals mainly consist of exercises to hone in on interpersonal skills, strengthen quick thinking and become more comfortable on stage. John Rawley, the founder of The Alternative Comedy Theatre in Richardson, directs the team, teaching them how to improvise a scene on stage.
"He connects very well with people. He helps you grow and make better choices," Harris said in regards to Rawley.
Being able to work with John Rawley has been a real treat, students say, because of the new insight and refreshing energy he brings to rehearsals. 
"When he sees someone doing something, he knows how to make it better but in his own way," sophomore Andrew Lin, an AHS improv novice, said. 
They describe their coach as being "encouraging" and "a good mentor" without ever "shutting down ideas". Rawley has been participating in and coaching improv professionally for over 30 years, and says he is excited about the group of actors Allen High School brought to the table this year.
"[We've got] A lot of new people; also, we've got a lot of people that have been with us before," Rawley said before one of the team's rehearsals. "A lot of talent and a lot of great energy, so it's gonna be a lot of fun."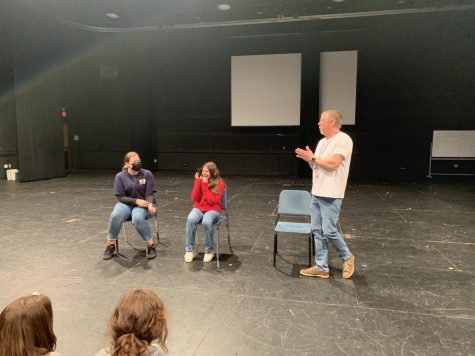 The group is a concoction of students, a mixture of self-proclaimed theatre experts and theatre novices. In fact, one actor is completely new to the program, for this is his first theatrical experience. Some students say they joined the troupe as an avenue to continue their passion for theatre, while others joined to step out of their comfort zone. Violet Dilley, a junior technician who has mainly worked behind the scenes rather than in the spotlight, decided to audition for this very reason. 
"[John Rawley] pushes us out of our boundaries but doesn't make fun of us," Dilley said. Improv rehearsals have encouraged her to overcome stage fright and try new things on stage. 
Like Dilley, many students have already been able to grow as a performer in the few rehearsals the team has had. Students say that they have also been able to strengthen life skills not directly related to theatre like self confidence, being able to hold a conversation, and personal connectivity. 
"I was really shy. I wasn't really good at communicating what was on my mind, and now I am," junior Gavin Moore, who tried out improv for the first time this year, said. 
The AHS improv troupe has two public performances on Tuesday, April 26. The first show will begin at 6:45 p.m. in the AHS black box, and the second will follow at 8:00 p.m.
Leave a Comment
About the Contributor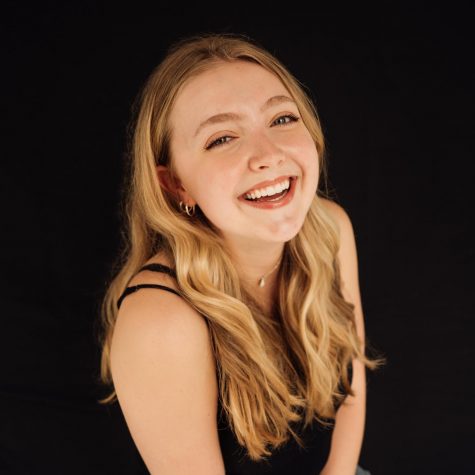 Nicole Vogler, Staffer
Nicole's main loves consist of performing, singing, and writing, and those have been her passions for as long as she can remember. Finding joy in working...