The Best of Both Worlds
COVID-19 has affected various aspects of education, forcing many schools to adjust and adapt to unusual circumstances. Teachers, students and families have had to tackle the transitions between in-person and online school. While many felt overwhelmed transitioning between the two learning styles, others – such as Allen High school English teacher Timothy Mountain – have identified ways schools can combine them both.
"It was all virtual, and now it's just all back to traditional [learning] in the classroom," Mountain said. "I don't think that's good for students. How can we build a bridge where we can have the best of both worlds? I think the best option is a little bit of both."
Besides its contribution to students' safety during the pandemic, virtual learning has also contributed to their academic success.
"[Students] were actively engaged online," Mountain said. "They did their assignments. It fit their personality, their lifestyle, and their schedule. It was helpful for them and their family to have that option."
When returning to in-person learning, Mountain didn't expect Allen High School to neglect virtual learning entirely.
"​​I thought we were gonna blend it," Mountain said. "[We've] still got kids that are gone for like 9 or 10 days, and they're disconnected from the classroom. Why can't teachers still have the option to Zoom their classes?"
COVID-19 aside, Mountain says a virtual learning option, along with a traditional in-person option, should be available at every high school to provide students with the ability to choose a learning style that best fits their needs.
"I think there should be a virtual academy at every single high school in the country," Mountain said. "Kids should be able to enroll for a semester at a time. At the end of the semester, if they want to come back to a more traditional setting, they can do that. Or, a little bit of both."
Mountain says, just like coworking spaces, high schools should establish collaboration areas for virtual students to engage with others.
"There should be a co-high school area," Mountain said. "Where you just come, and you do your virtual classes. Then, maybe once a week, your teacher is available for a group session [or] teaching session."
By combining the two learning styles, students will be able to explore what education can look like outside of a traditional classroom setting.
"The internet allows differentiation and I think we should lean into that," Mountain said.
Leave a Comment
About the Contributor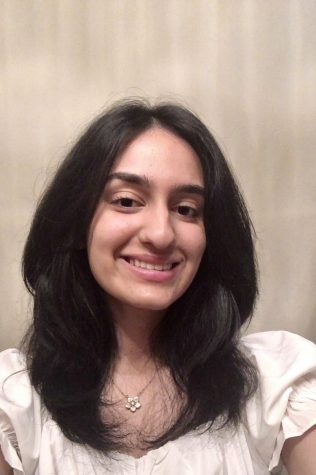 Sia Gosain, Social Media Editor
"My free time is spent watching The Office, playing with my dog, or working out at the gym. As the social media editor, I want to bring more awareness...