Allen Eagle Robotics
The Allen Eagle Robotics team gears up for their First Robotics Competition after competing in the Boosting Engineering, Science, and Technology UIL competition and winning second place at the state championship in Frisco.
"We just finished a competition called BEST," junior Mythili Eranki said. "Our next competition is called FRC. Right now, we are trying to do what we can to prepare for that competition."
The team is separated into three major groups of participants that specialize in different areas of robotics. Nonetheless, they all work together to prepare for their final presentation.
"The build team focuses on building the robot and making sure it can complete the tasks assigned to us in the game theme for the competition," Eranki said. "The business team creates a marketing presentation and a display booth. The programming team helps with programming the robot."
Members of the robotics team choose to specialize in sections that will allow them to prepare for their future careers.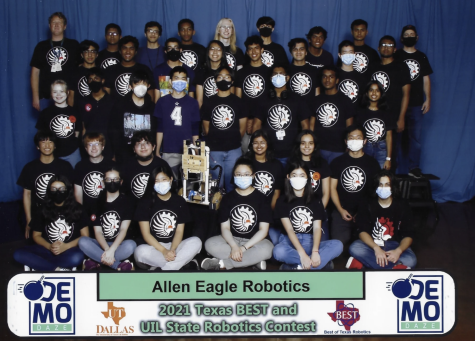 "I joined the programming section because I want to major in computer science," junior Akshar Koul said. "I thought it would be a good idea to have first hand experience programming robots to help me prepare for my major."
However, because there are different areas of specialization in robotics, team members agreed it can be difficult to communicate with others on the team who may not be familiar with certain aspects of robotics that need to be improved.
"The biggest struggle is communication," Eranki said. "We have so many people on our team, and so many people do so many different things. It is impossible for every person to know how to tackle issues that may be relevant to a part of robotics they are not familiar with."
Despite communication being an issue, the team has worked together to identify tactics used in previous years to help them prepare for their upcoming competitions.
"We looked through all the files we had from last year, specifically the codes that were used to help us prepare for the FRC competition," Koul said. "We experimented with the old codes and builds and then worked together to add our own changes and configurations to it."
Overall, their successes at the BEST UIL competition has been a strong motivation for the robotics team to do everything they can to display their best efforts at the upcoming competitions.
"In the end, my team did a great job, and I am really proud of us," Koul said. "We managed to persevere through the busy schedules, limited resources, and communication issues. We worked hard with what we had."
Leave a Comment
About the Contributor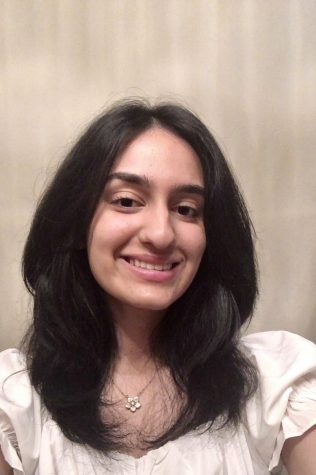 Sia Gosain, Social Media Editor
"My free time is spent watching The Office, playing with my dog, or working out at the gym. As the social media editor, I want to bring more awareness...