"Be Our Guest"
It's been two years since Allen High School has taken a musical to the stage, and this year's production of the Broadway musical, "Beauty and the Beast", will open Jan. 27. 
"We haven't done a show like this for two years, and it is very ambitious that we're starting with such a big show, but all of us have been practicing so hard, and we're all so excited to bring Allen theatre back to the community," senior Elise Valleau, who is portraying Mrs. Potts on stage, said. 
Company members say that working on such a beloved show has been a whirlwind because they are motivated by the beauty of the musical while also stressing over the theatrical elements that must be prepared in a rather short amount of time.
"I've enjoyed watching everyone immerse themselves into their characters," sophomore Rylee Polk, who plays Belle, said.
As opposed to the simpler version of "Beauty and the Beast", which is commonly showcased in community theatres, AHS will be bringing the full Broadway storyline to the stage. Actors say this has allowed for deeper character development. 
Because of the additional songs in this version of the production, Polk has also enjoyed being able to "flesh out her character" and bring more depth to the role. The heart and flare that serve as a part of this musical is going to be an enjoyable event for all ages, company members say. 
"We've learned a lot of things this year, not all of them having to directly do with theatre. All of them are applied in this show, and I think that it's definitely a great display of what we've been through and how we've overcome it," sophomore Nathan Beeman, who serves as the marketing and front of house crew lead, said. 
Limited rehearsals, a long hiatus from musical regiments, and illness related absences have been difficult on the cast and crew, but they say that they remain optimistic. 
Senior Abby Lelsz, the stage manager, said she has enjoyed "seeing everyone work together and make [theatre] a community." Lelsz will serve as the "head of the show" come show time, which she says is a hefty task. 
"I'm so excited for everyone to feel proud of what they are going to put on [stage]," junior and assistant director Anna Kimball said. 
Being student-produced from the lighting to the costumes to the choreography, the students say they are anxious to show the community the art they have created through this beautiful story. 
"It's a story that's not really ever going to be forgotten," sophomore Jason Torres said. Torres plays the Beast while on stage and says he has enjoyed watching the storyline come together during rehearsals.
"Not a lot of people know the deeper meaning behind ["Beauty and the Beast"]. I think that Allen is going to do a good job of portraying that underlying moral," senior Nick Franks, who plays the role of Maurice, said. 
Franks is excited about this company's representation of the popular fairy tale and encourages the public to immerse themselves in the message. 
"It's one of Allen's first productions in two years. It's a big deal," Franks said.  
The company of Allen High School's "Beauty and the Beast" invites you to "Be Our Guest." The musical will run Jan. 27-29. For ticket prices and more information on this family-friendly event, visit AllenPAC.org.
View Comments(1)
About the Contributor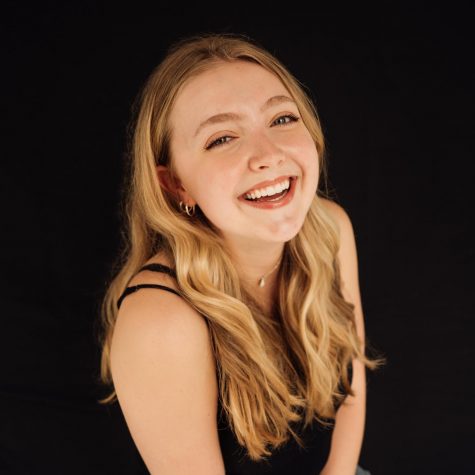 Nicole Vogler, Staffer
Nicole's main loves consist of performing, singing, and writing, and those have been her passions for as long as she can remember. Finding joy in working...