SEASA Spotlight
Cultural awareness is a common theme for AHS clubs, and aiming to emphasize Southeast Asia was the goal for Southeast Asian Student Association (SEASA) president junior Vi Vuong. 
"I want to empower cultures from around Southeast Asia because they are very easily overshadowed. Not a lot of people know about many countries there," Vuong said. "If anything, they know Vietnam or the Philippines, but there is so much more than that, and I want to give power to those people." 
Each month is dedicated to one of the 11 Southeast Asian countries. During the meeting presentation, members talk about the unique characteristics of the country, learn some of the language, and quiz their knowledge with a Kahoot — all the while enjoying food centering around Southeast Asian culture. 
"We have people who are willing to volunteer to help us create the presentation and make it more meaningful because I only know so much," Vuong said. "It's more raw. If I'm Vietnamese and I'm talking about Filipino culture, it's not the same." 
Discussing local businesses that members can support is a distinct part of SEASA that extends its impact not only to students of AHS, but to people in the community. In September, Saltlight Station – Coffee and Pho, a Vietnamese business, was promoted by the club. 
"Supporting Southeast Asian small businesses is a really big thing [because] they don't get the amount of attention or income they would expect because they are such a small sphere," Vuong said. "I want to help my people and feel like they belong there. We are all about being connected and leaving a bigger Asian-American footprint in our metroplex."
Students often refer the club to their friends, and as a result turnout has exceeded Vuong's expectations. For their fourth meeting, SEASA relocated to a larger room with the help of their club sponsor, Erik Park.
"Before SEASA, I thought I had the full club experience. But I was wrong because SEASA is very different from every other club at Allen," junior Maryam Zeeshan said. "The environment is super chill and there's always really good food and tea to die for." 
The conversations continue on their Discord server. Vuong said they feel this helps in forming bonds and making everyone comfortable at SEASA, especially during Friday game nights. 
"By the time [members] come to the meeting, they don't have this feeling of like 'oh, I don't belong here. It feels awkward,'" Vuong said. "So by the time we all meet in real life, it is a safe space. We already have this instant connection."
Junior Saya Lynch ultimately finds SEASA to be the perfect club for someone who wants to immerse themselves into different Southeast Asian religions, foods, and languages.
"I've definitely had a good experience with everyone there and have gotten to know a lot of different people. 10/10." 
Leave a Comment
About the Contributor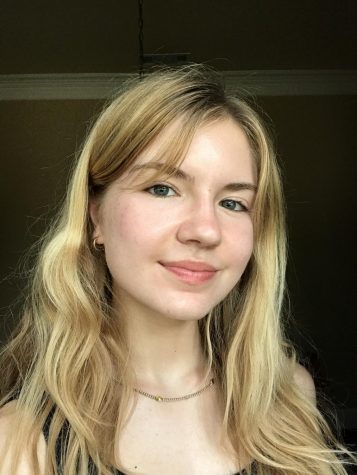 Brianna Juric, Feature Editor
"I enjoy ballet, reading and finding great music. I want to have a career in medicine and travel everywhere. I hope that by being on the newspaper team...