Bringing Back the Celebration of Theatre
Allen Theatre Students Attack 2022 Full Steam Ahead
"To be back in full production has been super special. It's definitely an element of theatre which we all missed," senior John Regan said.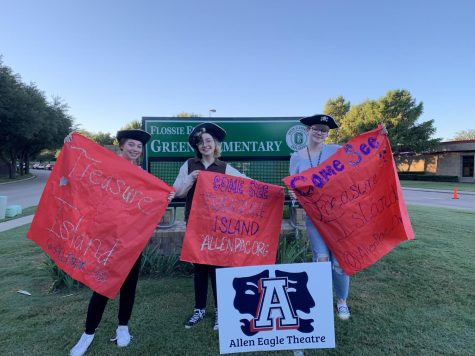 Allen Eagle Theatre opened their season with "Treasure Island" at the end of September and is currently rehearsing for this year's musical, "Beauty and the Beast". The enjoyment students have found by simply being on stage and around their fellow thespians again is truly evident during each and every rehearsal. Rehearsing many days a week after school, every student involved has been able to form quick yet strong bonds with one another.  
"I just feel like theatre is a place where any type of person can go to be a part of a family or community because we're all so loving and welcoming," sophomore Sarah Swan said. Swan is a technician in the theatre department, recently serving as a member of the costume crew.  
The company is filled with all sorts of students from different walks of life coming to be a part of this community. Some participate in football, while others are a part of band or orchestra. A portion of the company's main extracurricular is theatre, but many of the students come from all areas of the school, making every production what students say is a melting pot of talent. 
"COVID has proven to us how important live theatre is to a lot of people," senior Keelyn Salisbury said.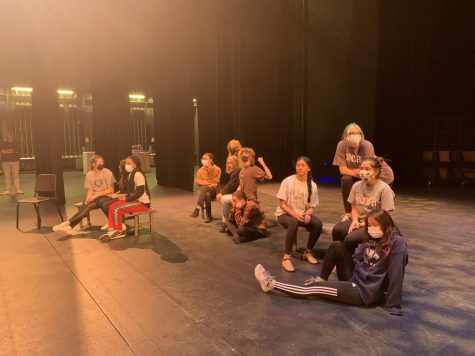 Serving as an assistant director for the first time during "Treasure Island," Salisbury describes herself as "an extension of the director" or "a second set of arms," her main role being "just getting done what needs to get done." Rehearsals this year have served as an outlet for many students to expand their theatrical knowledge and take on all kinds of new roles.  
Every aspect of the company works tirelessly to support those around them whether they are preparing for an audience or just spending time together. This past year reinforcing the need for a community, this group of students does whatever they can to get the job done and make sure they're helping their peers in the process. 
"I can confidently say that there are no idle hands in this department," sophomore Nathan Beeman said. Beeman serves as an officer for the Eagle Theatre Club and is heavily involved as a technician on the crew. A reflection of the department's full calendar bursting with events and service opportunities, every theatre student has busy schedules this year. These students find the commotion refreshing, ecstatic to experience the magic of theatre together once again.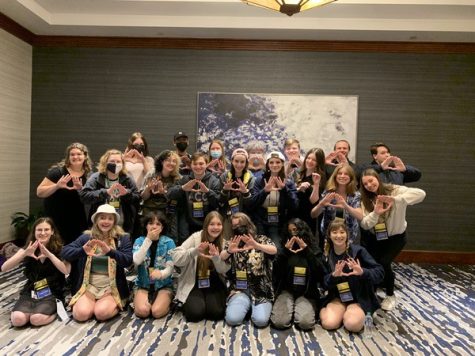 The Allen theatre department will put on many productions this year, travel to the Texas Thespian State Festival, and get out in the community, bringing stories to the youth of Allen and collecting donations for countless charity organizations. The theatre students are excited to do more with the time they have this year, especially after their season was cut short and came to a pause for most of 2020. 
You can visit the AHS Theatre Website for more information on community events, performance dates and upcoming auditions.
Leave a Comment