Game, Set, Match
The Eagles' Tennis Season Starts Fresh In The Spring
The school year continues to fly by as the Allen Eagle tennis season launches into a new series of matches after its regular season came to a close last semester. 
"We're ranked fourth in the state, and we're looking to make it as far as we can," junior Nadhish Senthilnathan, who plays on the team, said before marching into regionals in October.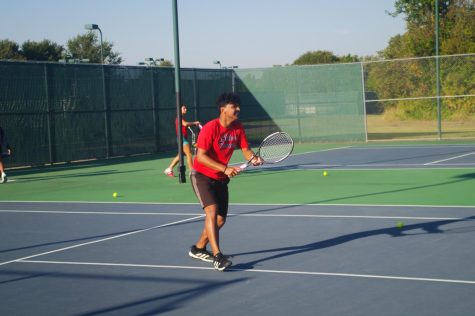 The Eagles had a successful season in the fall, making it to district playoffs, where they remained undefeated until losing to Plano West in the Regional Quarter Finals – which players say they knew was going to be a difficult matchup.  
Allen's season started off strong – partially due to such a high state ranking – but also as a result of the determination within the team. Viewing losses as simply a "reset" to the team, each athlete said they remain focused, and most importantly, hopeful. 
"We've had a lot of good team unity, and everyone just seems to have fun at their matches," varsity player and senior Aria Moreni said. 
The players mostly credit the positivity that radiated from the courts to the abundant support they have received this season because it exceeds that of previous years.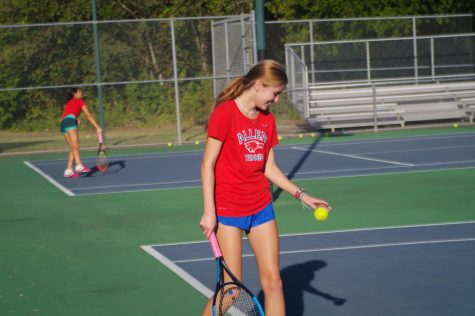 "I feel like it helps our team and the tennis program at Allen in general feel more valued because we are a very successful team," senior Mabel Wu said. "We started out fourth in the state after pre-season, and we won district, so I feel like all the support really helps keep us going." 
Players say that maintaining this positive outlook will prove to be a necessity as they dive into more matches soon. Beginning their spring journey Wednesday, January 19, the team competes individually in Frisco. Contrasting to the team on team competing in the fall, the Eagles will be playing individual matches, carrying the season into the end of March or early April, depending on how far each athlete makes it in their tournaments. 
For the Allen Eagle Tennis full Spring season schedule, visit alleneagletennis.com.  
Leave a Comment
About the Contributor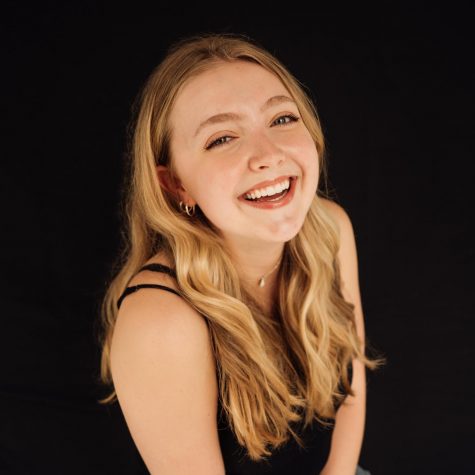 Nicole Vogler, Staffer
Nicole's main loves consist of performing, singing, and writing, and those have been her passions for as long as she can remember. Finding joy in working...