Spreading The Holiday Spirit
The Encore Holiday Special To Perform This Thursday
Christmas is in full swing at Allen High School, and the Encore Show Choir has been spreading the holiday spirit.
The Encore Holiday Special is a Christmas tradition at Allen where the show choir and band members perform classic Christmas music. The show is on Thursday at 7 p.m. in the AHS Performing Arts Center; it is open to the public, and attendance is free.
"We're looking forward to being able to offer it again, and we know that people will enjoy being in the holiday spirit after not being able to attend holiday concerts last year," Kathryn Zetterstrom, who teaches the singers, said. 
All of the show choir's hard work will be displayed at the Holiday Special this Thursday, where an array of Christmas songs of all styles will be performed.  
"It's a very good selection of songs, and there's at least one song for everybody," sophomore Christian Merritt said. 
Several members said that Encore's version of Frosty the Snowman is their favorite piece of the show because of the harmonies and choreography, along with a fun spectacle that will remain a surprise until show time.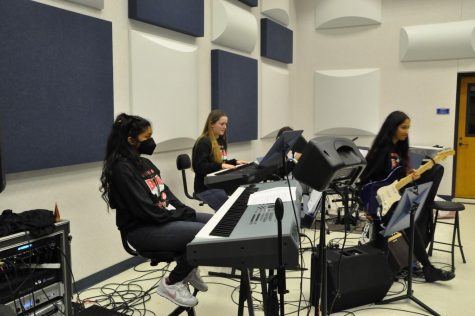 "It's free, it's family friendly, and it will showcase the hard work of all of the students in Encore," Carl McKinney, who teaches the band, said.
The special will run a little less than an hour, and show choir members said they are looking forward to seeing a festive audience once again. 
"If you wanna come have a good time, you should come," sophomore Christian Mathews said. 
Working to provide the public with festive music this Christmas, Encore members say they don't find it a daunting task because they all have a love for their craft. Emily Cline, a junior pianist, said that performing is her favorite part of the Encore experience because "it's nice to see the result of all the work you've put in."
"We all share the same passion [for music], so we're all in here doing something we all love. We all want to work at it," senior and singer Kaylie Roach said. 
Holding auditions at the end of last school year and starting rehearsal's on the first day of class, Encore features 19 musicians who have worked tirelessly to prepare song and dance numbers for the public. 
"Everyone is so different, but we get along so well," sophomore Jason Torres said. 
A discovered common theme among Encore members was that each and every student adores the community they have because of the group. Sophomore Hannah Horton described Encore as "a group of actual good friends," which has become even stronger as the small group of musicians perform together. Regarding their work ethic, senior Saahas Bhat said, "Even on our bad days, those bad days are still good."
Having half of Encore attend class via Zoom last year, group members said they are ecstatic to have a full choir in person this year, which they say will make their upcoming holiday performance even more spectacular.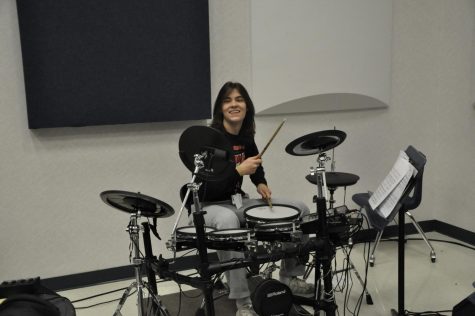 "Live music. Nothing beats that," junior Jessica Jang said. This is Jang's second year as a singer in Encore, and she is especially grateful to have such strong bonds with everyone in the group. The singers and instrumentalists alike have said they formed a strong community this year, crediting face to face rehearsals and the power of music.   
"Performing brings a connection with people," junior Brennan Cooper said. 
This year, Encore members say they have been busy playing all over the city, having multiple performances in the AHS PAC, Allen Transportation Center, and even a dinner for the mayor. But all the preparation that comes with performing is not taken lightly.  
"Sometimes there are time constraints, and people start to get stressed out. But, I think because it's such an encouraging and supportive environment, no one is ever like 'I don't wanna be here'. It's also just a fun break in the day. After calculus I get to come to Encore," junior Sneha Arya – who plays guitar – said. 
Many musicians said they have been able to adopt new skills through experimenting with new voice parts and even learning new instruments for the band. Similarly, Linh Nguyen, Ashlyn Adler, and Peyton Tomlin – who serve as the sophomore technicians – have enjoyed "working the board" and "doing the extra stuff that nobody really thinks about" behind the scenes.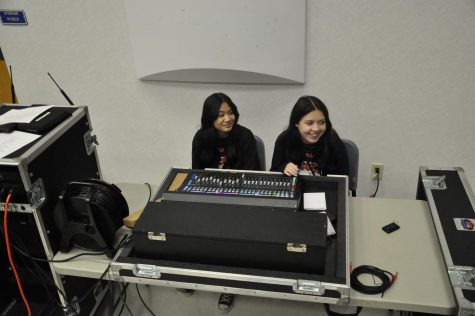 "I knew I wanted to join Encore in sixth grade when they came to my elementary school and performed," senior Jake Strahan said. 
But not every vocalist shares this story. Some submitted spontaneous auditions, while others – like Strahan – have known for years that they wanted Encore to be a part of their high school experience. The choir is comprised of many musicians with differing experience levels, making it an electric group who learns a lot through each other and performing.  
For more information on performance details visit AllenPAC.org 
Leave a Comment
About the Contributor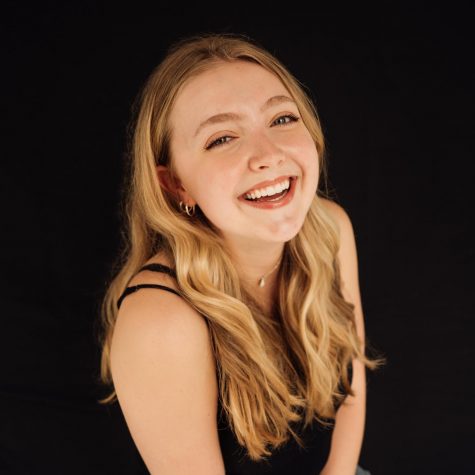 Nicole Vogler, Staffer
Nicole's main loves consist of performing, singing, and writing, and those have been her passions for as long as she can remember. Finding joy in working...