Public Speaking Club
There's many ways to combat public speaking anxiety, from practicing in front of the mirror to imagining your audience in their underwear. The Public Speaking Club created by sophomore Priya Shah encourages members to face their fears head-on.
"We aim to help people get better in their public speaking [skills] and really improve and become confident in what they want to do in the future," said Shah.
Public speaking is used daily, from chatting with teachers, doing speaking assessments for school, to any future job interview.
"I had to learn [public speaking] for about a year, because last year was when I had to start speaking in front of people, because of high school and also Spanish [class]," sophomore social relations manager Kacie Nguyen said. "Most of my classes encouraged me to start public speaking, so I watched some videos, mainly on YouTube, and that's what really helped me."
There's skill required to be good at public speaking and it requires a lot of confidence to be built up over time.
"I think it's really important because any job you go into after graduating or going above, you're going to need public speaking, so it's good to have those skills already intact when you're younger and less experienced," Shah said.
Although speaking in front of the class will be beneficial during a high school career, many aren't prepared to do it just because it's foreign to them. 
"Most of my friends or people I know are soft spoken so I think throwing them into something would be too much. And it's kinda nerve wracking, for me too, so I think having more fun with it and getting used to it slowly is probably better," Nguyen said. 
The public speaking club is a place to practice public speaking without being judged, taking the pressure off of those who are hesitant. 
"I wanted to help people be more confident in public speaking and be more confident in a group of people because group presentations are really nerve wracking for certain people so I wanted to help people with that," Shah said.
The club meets every other Wednesday, with the next meeting on Dec. 8.
Leave a Comment
About the Contributor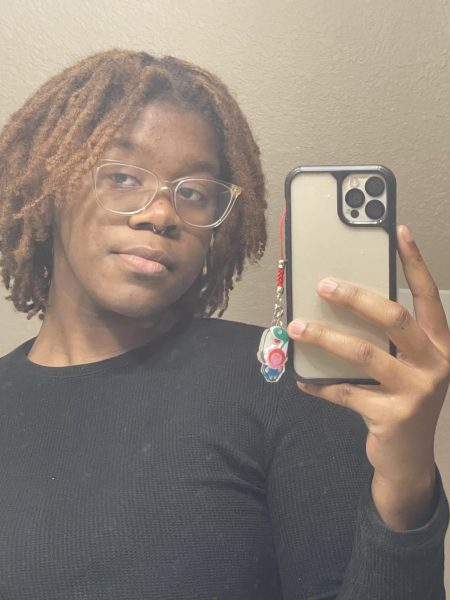 Kie Binion, Editor-In-Chief
"This year marks my sixth year of journalism and I'm absolutely ecstatic to be EIC this year. I love seeing the staff become more confident as both writers...