Allen Gets Upset by Prosper, 28-23
The Allen Eagles were defeated by the Prosper High School Eagles on October 29 at Children's Health Stadium in Prosper. This loss marked an end to Allen's 72 district game win streak.
Prosper entered this matchup with a 5-3 record; two of those losses coming against opponents Allen had previously defeated: Little Elm High School and Denton Guyer High School.
Allen arrived in Prosper brandishing a six-game win streak, most recently against McKinney High School. 
The game started off with a bang, as Prosper had a rushing touchdown to take a 7-0 lead with less than a minute even passing. That would be the only score the first quarter had to offer, as both sides exchanged punts to effectively maintain a Prosper 7-0 lead after quarter one.
The second quarter began with a Prosper punt deep into Allen territory. Allen was forced into an errant situation by the Prosper defense, causing an interception by Prosper defensive back Chase Utley. Prosper took advantage of field positioning at Allen's 23 yard line, as running back Malik Dailey stumbled in for a 13-yard score. Prosper had all the momentum with a 14-0 lead over Allen, but Allen responded immediately, as quarterback Mike Hawkins connected to receiver Jordyn Tyson on a 75-yard house call, making the score 14-7. Just as Prosper regained possession, they fumbled, giving Allen the ball in Prosper territory. The very next play was a trick play, as receiver Jordyn Tyson threw a touchdown to fellow receiver Cooper Cole. In the matter of one minute, Allen was able to turn a 14-0 deficit to a 14-14 ballgame. The rest of the quarter was a defensive battle, which eventually culminated in a Caden Williams field goal to give Allen a 17-14 lead into halftime.
The third quarter signified a change in momentum, as about six minutes in, Prosper was able to connect on a 53-yard touchdown pass. Prosper took a 21-17 lead, and a good kickoff pinned Allen deep in their own territory. Allen was forced to punt, which then pinned Prosper into their own territory. Prosper was, however, able to put together a solid drive deep into Allen's side of the field. A failed fourth down gave Allen a breather, but Prosper had everything going for them. The third quarter ended with a 21-17 Prosper advantage. 
The fourth quarter was under way with an Allen punt to Prosper's own 16-yard line. Prosper put together yet another impressive drive, this time capitalizing on Allen's defensive miscues, with a 27-yard touchdown pass giving Prosper a 28-17 lead. Allen wasn't dead yet, as consecutive chunk plays resulted in a 58-yard score by Jordyn Tyson once again. The score was 28-23 Prosper, and Allen attempted a two-point conversion in an attempt to make it a field-goal game, but was unsuccessful. A great defensive possession allowed for Allen to get the ball back. But with about two minutes remaining, Allen turned the ball over on downs after a failed fourth down attempt. Prosper was able to drain the clock, and come away with a 28-23 victory.
As for Prosper, they travel on the road Friday to face the 7-2 McKinney Boyd Broncos. Allen will look to bounce back Thursday at home on Senior Night to face the 5-4 Denton Braswell High School Bengals.
View Comments (1)
About the Contributor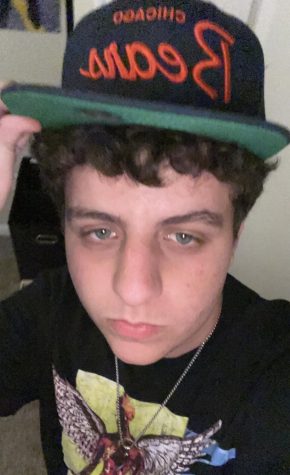 Joshua Moro, Senior Managing Editor
"In my free time, I enjoy writing, playing video games, watching sports, and listening to music. I chose to be on the newspaper team because of my love...