The Joys Of Ceramics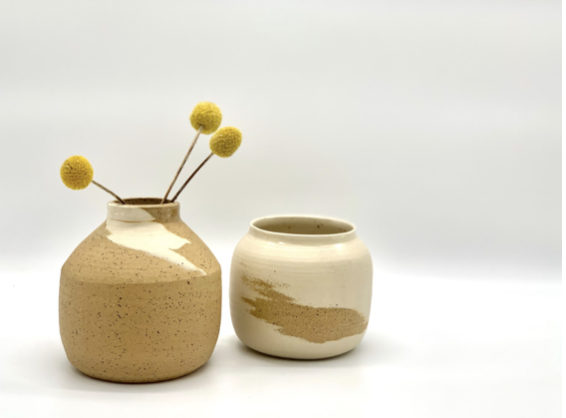 The atmosphere of room A252 is a calm but fun one, mirroring the vibes of Stephanie Kaminer, the ceramics teacher. Kaminer is a highly skilled art teacher who said she always strives to give her students the best experience, especially when it comes to pottery.
"In college when I started doing art education, we had to pick an emphasis and so I knew I enjoyed clay," Kaminer said. "I took a bunch of 3-D classes and when I got into the ceramic class, I just knew that it was kind of where I clicked and especially when I took level two there, I was just hooked."
Ever since Kaminer discovered her passion for ceramics when she was in college, she said she's dedicated herself to it and has been doing ceramics for 15 years. She has started her own business outside of being a teacher and has started taking ceramics more seriously as an artist. 
"I have my work in a gallery and a couple shops in McKinney, I have an Etsy shop, and a few people that I wholesale for," Kaminer said. "I do a lot of functional work. I did these bold ladies that did not apologize for who they were and they stood for things, such as Ruth Bader Ginsburg, Frida Khalo, Michelle Obama. Just these really bold women and I really enjoyed doing those faces because they were functional, but still made a statement."
According to Kaminer, however, balancing being a teacher and personal artistic passions can be a struggle at times.
"I definitely go through spurts of where, because school is always number one, teaching is always my number-one thing for me. Sometimes I find it hard to make time for the business myself, but I do try because I enjoy it," Kaminer said.
Like all artists, Kaminer dreams of having a studio of her own one day, a place where she can pursue her artistic passions while also having the opportunity to teach people of all ages and backgrounds.
"[The studio] would have a really beautiful view on the hillside of a mountain that faces west so that I can see the sunset," Kaminer said. "I would love to have a studio space large enough to be a studio and a place where I could do private or small group things. I love teaching, I love sharing clay…a studio space full of windows. I'll have it some day!" 
Leave a Comment
About the Contributor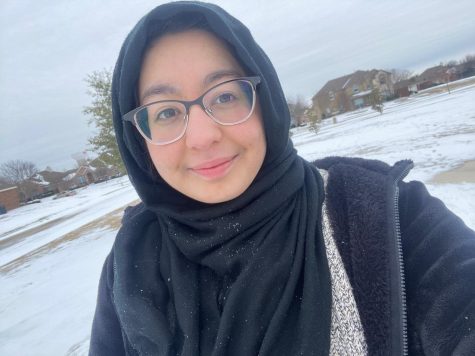 Sidrah Khan, Staffer
Sidrah loves to crochet in her free time and has a passion for ceramics!