Fashion Authority of Allen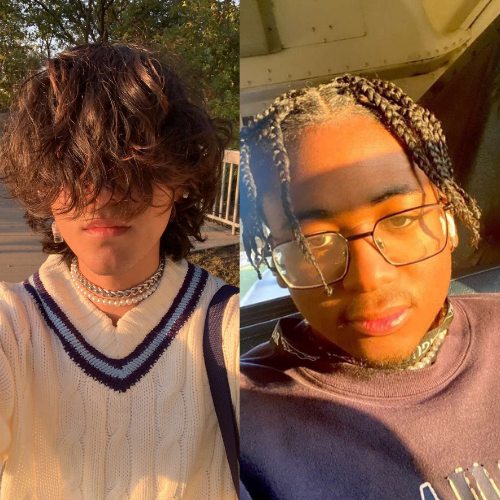 Fashion is an ever-evolving form of expression, stitching new ideas together from across the world. The Fashion Authority of Allen (FAA) aims to bring those who care about fashion together.
"I wanted to create this last year, but I was too nervous to, and I didn't know many people that were into fashion yet," junior FAA president Jacob Herron said. "I started hanging out with Donovan [Watkins] again and I found there was a lot of people that like [fashion], and since I want to go to fashion in the future, this is going to help. We have a nice little community that cares about fashion as much as I do, and it's going to be cool."
Whether you wear a graphic T-shirt with jeans or wear layers on layers,  junior FAA vice president Donovan Watkins said fashion could make you feel good about yourself.
"Before fashion I didn't have a lot of confidence walking out," Watkins said. "I didn't like how I was dressing so when I got into fashion, it made my self-confidence go all the way up."
According to Herron, breaking out of your comfort zone is difficult but often well-rewarded.
"If you're wearing the same stuff and never changing out or buying anything new [that] you're a little nervous to wear, you're not going to be working your creativity, and you're not gonna grow," Herron said.
Watkins said the FAA aims to bring people into an accepting environment where everyone is challenged to not only grow in fashion, but also as people.
"[First] getting into fashion, you don't even have to be creative, but really getting into fashion is going to make you more creative," Watkins said.
Herron said the  leaders of the FAA are passionate about fashion, with both leaders possibly doing something fashion related in the future.
"I'm currently in talks with my older brother's friend who's in the fashion industry in New York," Herron said. "I'm talking to him and trying to see if I could work with him sometime. My plan is definitely to become a stylist for celebrities."
Watkins said he keeps fresh ideas going by using a community to talk about fashion with.
"I like dressing up for school because I have a group of people that dress up with me and we all can give critiques so I have a set group of people that I can bounce ideas off of and dress for in a sense," Watkins said. 
The club meets the first Wednesday of every month in B201 with the next meeting scheduled on November 3.
"We would love to have anyone, it doesn't matter if you're new to fashion or have experience in it," Herron said.
View Comments(1)
About the Contributor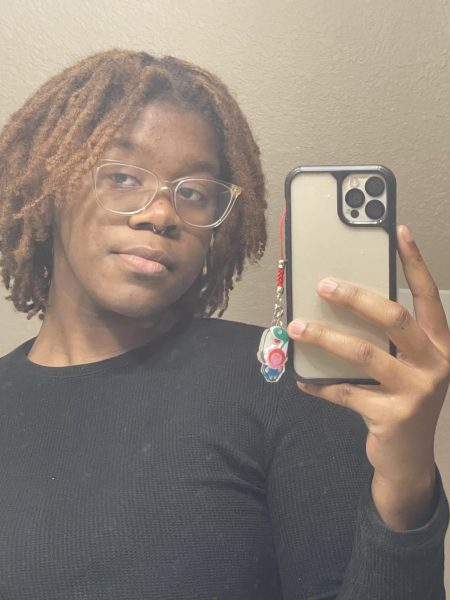 Kie Binion, Editor-In-Chief
"This year marks my sixth year of journalism and I'm absolutely ecstatic to be EIC this year. I love seeing the staff become more confident as both writers...