The Key to Service
Because there is such a large student body and staff at AHS, it is even more important to put effort in addressing those who are in need. Key Club, the largest service organization in AHS, fortunately matches the scope of this community with around 200 members and its impactful projects. 
Senior Shivani Purohit, service project committee chairman of Key Club, approves ideas from ambassadors and then makes it her mission to successfully execute the service. Angel League, an additional program where Key Club members play softball with special needs kids every Monday, has been a project since before Purohit joined. 
"It's a really unique opportunity that not a lot of people get that we provide to our members," Purohit said. 
Senior Mara Matthews, a Key Club member who has been attending Angel League since sophomore year, has found that since she met her partner three years ago, the weekly event has become more than typical service hours.
"At first it was kind of awkward getting randomly paired up, but our friendship has grown a lot because at first we didn't know each other, but now I know that her [partner] favorite class is art and she likes to paint," Matthews said. "You really get to learn about people, not necessarily just sticking to your one friend group. You really get to grow."
Key Club has also made thank-you cards for the custodians and the staffers in AISD's special needs department. 
"Hopefully it shows that they are appreciated and seen because I feel like a lot of the time they are the silenced work behind the school and keeping it running," Purohit said. "I hope they know they are recognized."
Purohit said the reason why she wanted to have a leadership position in Key Club was to have as much influence as she could to ensure members get quality services. She believes that volunteering is reciprocal. 
"Giving back to the community is so important just because living in Allen ISD, we are so privileged, and so I feel like that the fact we have all these resources we might as well use it for a good thing," Purohit said. 
It's almost inevitable that students will encounter a pressing need they want to resolve. Purohit said she finds that in AHS, it is not difficult to fulfill a problem. 
"We have so many resources living in a place like Allen," Purohit said. "And if these things are readily available to you, I would definitely take them and do what I could."
Leave a Comment
About the Contributor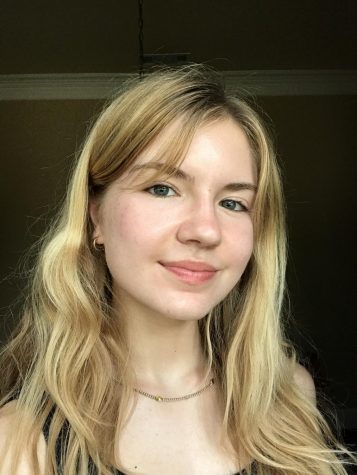 Brianna Juric, Feature Editor
"I enjoy ballet, reading and finding great music. I want to have a career in medicine and travel everywhere. I hope that by being on the newspaper team...