Baseball is in Full Swing
Allen High School baseball's pre-season is coming to an end, and the team looks rather good this year. Some players have been playing together for a while, and for others this is their first year with the team. 
"Everyone is getting along and communicating pretty well. But we can definitely still improve," sophomore shortstop Brady Coe said.
While they did lose, Coe said he believes the first scrimmage was a positive for the team.
"I think we looked pretty good. Unfortunately we couldn't get the hits we needed to get some crucial runs across. But I think our pitching looked really strong and ready for the season." 
He seems to think quite highly of this year's team, and rightfully so. After a first round exit in the playoffs last season, the team has something to prove this year. 
"I think we'll bounce back very well, and we'll definitely be looking for redemption this year," Coe said.
But the main focus is the new coaching staff. New Head Coach Jason Wilson appears to have already made a positive impact on the team. They appear to be starting off on the right foot after last week's scrimmage.
"He knows a lot about baseball and I think he will really help the team," Coe said.
Two key players on this year's team are junior Lathan Van Ausdall and senior Nick Mesquita.
"Lathan Van Ausdall, he is a big guy and has been really good in the past few years for us," Coe said. And Nick Mesquita, he's one of our better outfielders, really fast, and can make a bunch of plays that other people can't."
While the real season is still a couple months away, the players agreed that it's great to see that the team is starting strong and getting ready for what will be an important season in the organization's history.
Leave a Comment
About the Contributor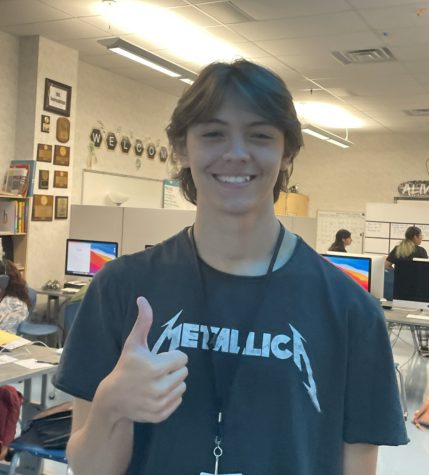 Camden Briggs, Staffer
"I enjoy being outdoors and playing baseball. I chose this class because I did it last year and it was fun."